Executive Summary:
Acorns is a mobile-first investment platform that allows users to invest their spare change. Members can also open a savings (both for adults and children) as well as an IRA account while saving money through the company's cashback program.
Acorns makes money by charging users a monthly subscription fee, interchange fees, referral fees from its cashback program, interest earned on cash, as well as an annual management fee for accounts above $5,000.
Founded in 2012 and based out of Irvine, California, the company has quickly risen to become one of North America's most frequently used investment apps. So far, Acorns has raised $207 million while amassing a valuation of $860 million.
What Is Acorns?
Acorns is a FinTech company that offers various financial products and services, primarily in the areas of investing, spending, and saving.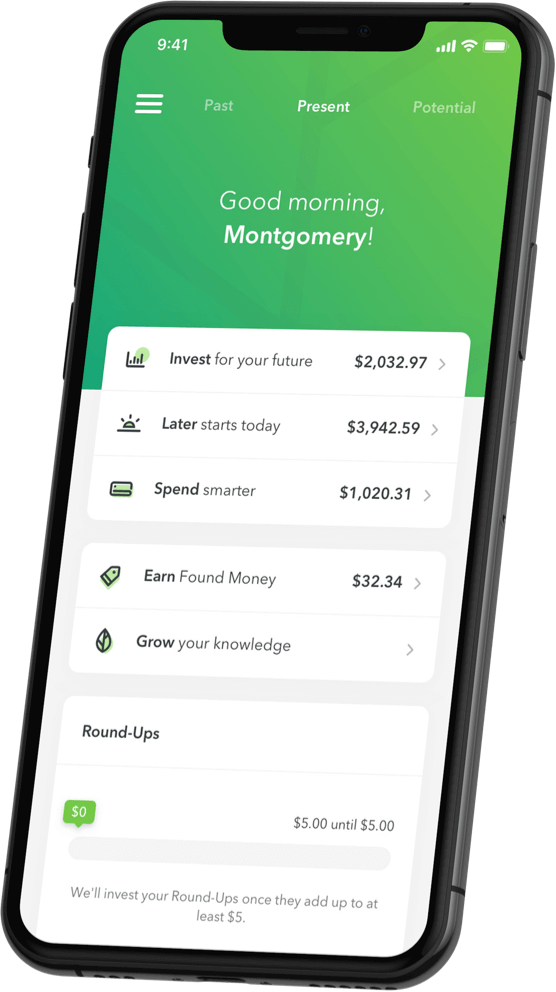 Its Invest product is a micro-investing account that allows users to invest their spare change. Acorns links directly to the user's credit card or bank account. If, for instance, they buy a coffee for $3.50, Acorns automatically suggest if they want to set aside a portion of that (in this case $0.50) to their portfolio.
Users can create an investment portfolio within a few clicks. Acorns, depending on the user's investment strategy (conservative to aggressive), then invests the money into a mix of Exchange Traded Funds (ETFs). The firm will begin investing for an individual when their pool of change totals $5.
With Later, Acorns sets aside a selected portion every month (starting as little as $5) and invests the money into the company's Individual Retirement Accounts (IRA). The portfolio is selected based on the user's age and proximity to retirement.
Later allow Acorns users to transfer payments into the IRA accounts from their taxes (transfers are treated as pre-tax income) and are only taxed as income when they retire — meaning users don't have to be concerned about any taxable capital gains.
Acorns' Bank is a checking account with a debit card associated with it. Some of the account's primary features include:
Automatically invest spare change into the existing ETF portfolio
Smart Deposit, allowing users to automatically set money aside before they spend it
FDIC-insured up to $250,000
… and many more. The account allows users to get their checking, investment, and retirement accounts linked and displayed all in one single app.
For Earn, Acorns partners together with its so-called Found Money partners. These partners allow Acorns customers to earn cashback rewards whenever they make a purchase. Example partners include the likes of Airbnb, Nike, Stitch Fix, Walmart, and many others. Users can either utilize their own credit cards or Acorns' checking. Lastly, Earn is also available as a Chrome extension.
With Early, parents can open an investment account for their kids. Families can determine monthly, recurring investments that are automatically deducted from their bank accounts. On top of that, the company has partnered with CNBC to develop educational material for families, which helps them to increase their financial literacy.
Acorns is a mobile-first company, which means that its products are primarily available via mobile applications. Users can use Acorns either on Android or iOS.
A Short History Of Acorns
Acorns, headquartered in Irvine, California, was founded in 2012 by father and son duo Walter and Jeff Cruttenden.
Walter, the father, led E-Trade's transition into becoming an online investment platform in the late 1990s with the launch EOffering. He frequently spoke about investing at the family's dinner table – and parts of that seemed to have rubbed off on Jeff.
In late 2011, Jeff began talking to his father about taking advantage of the rising popularity of smartphones. The idea was to make investing more appealing to the general public, especially since its distrust in financial institutions post the Great Depression was at an all-time high.
As a result, only 26 percent of all adults under 30 were owning stocks at all. More than 50 percent of these people simply don't have enough money to invest, while another 30 percent state a lack of knowledge about investment opportunities as the reason.
For the next two years, the Cruttenden's went into stealth mode and started working on the app. They even received help from Nobel Laureate and economist Harry Markowitz (who now sits on the company's board), who's ideas about diversifying one's investments to minimize risk while maximizing returns have become the foundation of modern-day portfolio theory.
In March 2014, Acorns officially launched into beta. The company's first product was Acorns Invest, which invested a user's spare change for a minimum monthly fee.
The company first launched on Apple's iOS store (with Android following a few months later) and instantly garnered user interest. In the first 10 weeks of the beta, Acorns was able to acquire over 10,000 users, which invested around $3/day in roundups alone.
Around that same time, the company changed up its leadership and promoted Noah Kerner to CEO. Kerner showed an interest in entrepreneurship from an early age. At age 13, he began developing a heavy interest for DJ'ing, and was eventually working at a Super Bowl after-party, on The Tonight Show With Jay Leno, and even touring with Jennifer Lopez.
The gigs helped to fund his Cornell studies where he majored in economics and psychology. By age 28, Kerner had already started 3 companies. OneLevel, an online hip-hop culture marketplace, a music agency named Soundproof that represented artists like Quincy Jones and Babyface, and marketing agency Noise.
Noise itself was acquired by the London-based Engine Group in 2010. After that, Kerner worked with a plethora of startups to advise them on branding and marketing topics, including the likes of WeWork and 305 Fitness. He even invested in a selected few – one of them being Acorns.
Six months after his investment, the Cruttenden's asked him to join the company as their new CEO. He accepted on the spot. Under Kerner's guidance, Acorns continued to exponentially grow its user base while adding many new features and products along the way. A year after the launch, Acorns even expanded into Australia (although that business has been sold off by now and rebranded to Raiz Invest).
2020, in particular, proved to be an extremely positive year. Investment activity on the platform soared due to the issuance of government stimulus checks. The company even struck a partnership with ZipRecruiter, which allowed its users to find new jobs (especially if they were laid off).
The positive outlook continued right into 2021. The GameStop frenzy, which saw online brokers like Robinhood halt trades, created thousands of unsatisfied users. Many of them decided to try out other personal finance apps – Acorns being one of them.
In the first six weeks of 2021, Acorns was able to add over 600,000 users to its platform. As a result of the firm's growth, Acorns was able to even acquire some of its competitors, namely Harvest Platform and Pillar Life.
In May, Acorns announced that it would go public via a SPAC merger with Pioneer Merger Corp., a publicly traded special purpose acquisition company. The merger would value Acorns at $2.2 billion.
Acorns was even able to hire former Twitter and DreamWorks animation exec Rich Sullivan as its new CFO ahead of the IPO. Additionally, it appointed Seth Wunder to become its first-ever Chief Investment Officer
Today, Acorns serves over 9 million members on its platform, with two-thirds being subscribed to its various investment features. The company employs about 500 people working across offices in Irvine and New York.
How Does Acorns Make Money?
Acorns makes money via subscription fees, interchange fees, referrals, management fees, and interest earned on cash. Let's dive deeper into each of the three revenue streams below.
Let's take a closer look at each of these in the section below.
Subscription Plans
Acorns bundles its products into different subscription tiers that it offers on a monthly basis. Its tiers are named Lite, Personal, and Family.
Lite, which comes in at $1 per month, allows members to use Acorns Invest. With Invest, users can have their spare change automatically rounded up and invest it in ETFs. Users can earn bonus investments when conducting a transaction at one of their 350+ Found Money partners. These include companies such as Sephora, Warby Parker, or Dollar Shave Club.
Personal costs $3 a month and includes the Invest as well as the Later and Spend products. Later is a retirement account that allows members to earn tax advantages. Spend allows members to create a checking account. That account includes benefits such as no account and ATM fees, up to 10 percent bonus investments, and a built-in investment account.
Family, costing $5 per month, includes all the previously mentioned products as well as Early. With Early, parents can create an investment account for their kids, set automatic recurring investments, gain family financial advice, and earn potential tax savings.
Referral Fees
Acorns earns a referral fee whenever its members buy something at one of their 350+ Found Money partners.
The referral fee paid out is bound to the individual agreements stated in the partnership contract, but normally entails a small percentage fee of the overall purchase volume.
Acorns then shares a portion of that referral revenue with the member by either transferring it directly into their account or investing that money on behalf of them.
Interchange Fees
Users can apply for a checking account that comes with a free debit card that is issued by Visa.
The account is FDIC-insured all the way to $250,000 and offers free ATM retrievals, built-in smart deposits, and more.
Acorns then makes money from the interchange fees that are paid by merchants whenever you use your debit card.
The interchange fee normally floats around one percent. However, Acorns and Visa, as the issuer of the card, are likely splitting that revenue among each other.
Management Fees
Acorns charges an annual management fee of 0.25 percent for accounts larger than $5,000. This covers the time and effort it takes to choose the best investment opportunities for any given user.
For any member that has less than $5,000 in their account, the management fee is lifted. Instead, they will pay one of the subscription fees highlighted above.
Interest On Cash
Acorns, just like any normal bank, uses the cash residing on user accounts to lend it out to other institutions, such as said banks.
They then collect interest from these institutions (also called Net Interest Margin). For 2019, according to Statista, net interest margin for all U.S. banks was equal to 3.35 percent.
Acorns Funding, Valuation & Revenue
According to Crunchbase, Acorns has raised a total of $207 million across 11 rounds of venture capital funding. Investors into the company include the likes of BlackRock, PayPal, Bain Capital Ventures, NBCUniversal, DST Global, and even Jennifer Lopez.
Acorns is currently being valued at $2.2 billion after its SPAC merger with Pioneer Merger Corp. in May 2021.
As a (still) private company, Acorns is not obligated to disclose its revenue. But multiple reports in the past have indicated that the company's annual revenue is closing down to about $100 million.