Executive Summary:
Stripe is a SaaS company developing various products that allow businesses to accept and make payments over the Internet. The company's full-stack offering ranges from backend cloud infrastructures over a customizable payments platform up to dedicated applications for tasks such as billing or reporting.
The business model of Stripe is based on charging customers a fixed and variable fee for every successful payment. Other sources of income include company incorporation services for startups, fees on premium support, interchange fees, interest on loans, profits from startup investments, or access to certain software products.
Founded by two Irish brothers, Stripe has become a massive success. With a valuation of $95 billion, it is now the world's second most valuable private company.
How Does Stripe Work?
Stripe is a developer of various financial software products that allow online companies such as Google or Uber to conduct and receive payments over the internet.
According to the company, only three percent of today's global commerce activities happen online. The company's payment platform is supposed to ease with the process of facilitating transactions online – and thus drive online growth.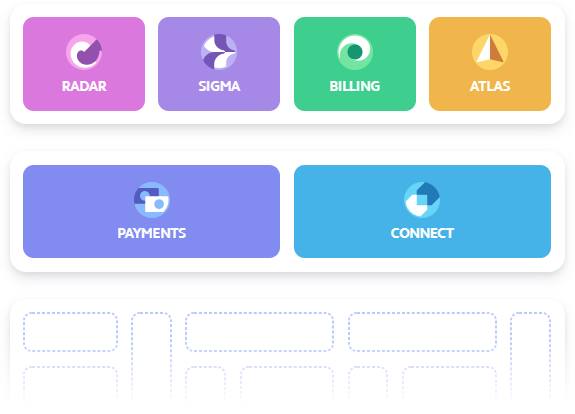 Stripe describes itself as a full-stack provider of payments software and is comprised of three layers
A cloud-based payments infrastructure
A customizable payments platform that allows companies to build tailor-made applications
Ready-made applications for various purposes, including billing, reporting or fraud prevention with machine learning
To allow for the best possible experience, Stripe provides its developers and customers with an extensive documentation.
Stripe Company History
Stripe was founded in 2010 by Irish brothers Patrick and John Collison. Both brothers showed flashes of genius early in their life, which pathed the way to the foundation of Stripe.
At the humble age of 16, Patrick Collison received the award of Young Scientist of the Year for his work on the programming language Lisp. He went on to leave high school a year ahead of time to study Computer Science at MIT.
Meanwhile, his brother John broke the record for the highest score in the Irish Leaving Certificate (the last examination to qualify for university). In 2009, he went on to study Computer Science two miles away from his brother – at Harvard University.
In the meantime, Patrick already became bored of Ivy League life and, in 2007, went on to start Auctomatic, an auction management system for sellers present on marketplaces such Amazon or eBay, together with his brother John.
A couple of months later, after first joining the 2007 winter batch of Y Combinator, Auctomatic was acquired for $5 million by Live Current Media, where Patrick went on to serve as Head of Product Engineering – at the age of 19.
His stint did not last particularly long though as two years after his acquisition, he went on to start Stripe together with his brother John (who himself dropped out after his first year at Harvard).
Consequently, the company's first funding was provided by Paul Graham, the founder of Y Combinator. Graham knew Patrick through his involvement with Lisp and Auctomatic.
And since everybody in Silicon Valley is super close, it didn't take the brothers too long to get acquainted with both Peter Thiel and Elon Musk, the founders of PayPal (amongst other companies you may have heard of).
The result was a seed investment of $2 million, which helped to get the ball rolling on Stripe. John and Patrick did everything in its early days. They wrote code as well as handled customer service tickets.
They needed people who would be able to guide the company in a steady direction. They knew that by hiring these individuals, it could attract new talent and widen their scope as well. To make sure they found just the right fit though, Stripe reserved 10% of stocks for this first group which is typically unheard of among companies at its size. It was also rare because most candidates actually were previous founders themselves.
In September 2011, they finally launched Stripe. Interestingly enough, the service initially launched as /dev/payments. Unfortunately, they had to change that name for a variety of reasons.
First, the state of Delaware, where the company is incorporated, does not allow slashes in a company's name. Second, Amazon had previously launched a similar product called DevPay. The founders therefore violated naming rights.
Just five months after launching, Stripe already raised another round of funding – an $18 million Series A that valued the company at $100 million. The round was led by Sequoia Capital with participation from Affirm and PayPal co-founder Max Levchin. Later that year, Stripe expanded to Canada, its first foreign country.
The instant success allowed Stripe to furthermore acquire its first business. In March 2013, it bought Kickoff, a chat and task management platform, for an undisclosed sum.
In the coming years, Stripe expanded its product lineup at an unprecedented pace. This was not only driven by the masses of capital its founders were able to raise but also its developer-first culture. The company was often able to attract world-class talent – both by paying extremely well and offering generous equity packages.
Yet, not only employees were attracted to Stripe. It was also able to win some heavy hitters as customers. Early clients included the likes Lyft, Wish, or Kickstarter.
By 2016, Stripe became so big that other FinTech giants initiated similar products. Within a matter of months, both PayPal (which had previously invested in Stripe) and Square launched payment processing products.
One very interesting acquisition occurred a year later in 2017. Stripe bought the business community Indie Hackers, giving it direct access to a like-minded community of entrepreneurs. That same year, Stripe was able to sign up some of tech's biggest companies, including Amazon, Facebook, or Uber.
By 2018, Stripe began entrenching itself in other uncommon activities. It started to invest heavily in other startups, either in the FinTech space or other industries. The thinking behind those investments was (and still is) that Stripe's clients generate an abundance of data. This allows Stripe to assess how those companies are performing financially, especially in relation to competition that might be part of the platform.
2020, in particular, became an extremely successful year for the company. E-commerce and other online sales skyrocketed due to the coronavirus, forcing traditional companies to adapt to online sales while boosting revenue for existing clients.
As a result, Stripe was able to increase its valuation from $20 billion at the end of 2019 to $95 billion in its most recent funding round. Rumors about an IPO have been swirling around for some months now, but both Patrick and John remain adamant about wanting to stay private.
Today, Stripe works together with over 1 million businesses worldwide. The company furthermore employs more than 4,000 people who are scattered across the globe.
How Does Stripe Make Money?
Stripe makes money by taking a percentage and fixed-fee cut on every facilitated payments. The company uses different price packages depending on the selected products.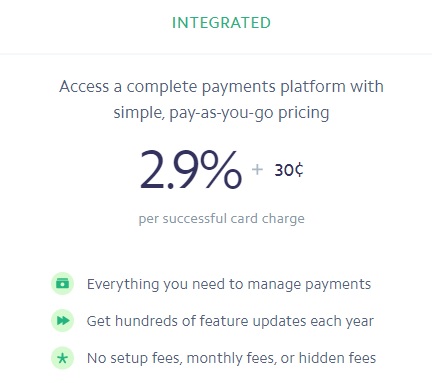 For every successful transactions, a 2.9 percentage as well as $0.30 fixed fee is applied. For international transfers, 1 percent is added on (to a total of 3.9 percent).
Apart from the transaction fees on payments, which would account for the majority of Stripe's income, there's a plethora of other products and services that are monetized.
Billing. The Billing application allows Stripe customers to invoice their clients, analyze current subscription revenues, or set up schedules on when to charge customers. The tool is free for the first $1 million, and afterwards a fee of 0.5 percent on recurring charges applies.
Connect. With the Connect platform enables marketplace businesses to pay out their sellers and service providers around the globe. Features include a customizable onboarding procedure for sellers, setting payout timing, allowing for complex money movement, and getting integrated financial reporting among many other things. Prices start at 0.25 percent of the account's transaction volume.
Radar. Radar is a machine learning based application that allows customers to weave out fraudulent transactions. The algorithms would flag any suspicious payment and stop the system from processing the transaction. Being directly integrated with the platform's other application, Radar can help to instantly use rich payment information like customer details, shipping and billing addresses. Stripe charges 5 cents per transaction, but remove that fee for customers on the standard plan.
Terminal. Terminal comes with a physical card reader that allows businesses to accept payments in the real world.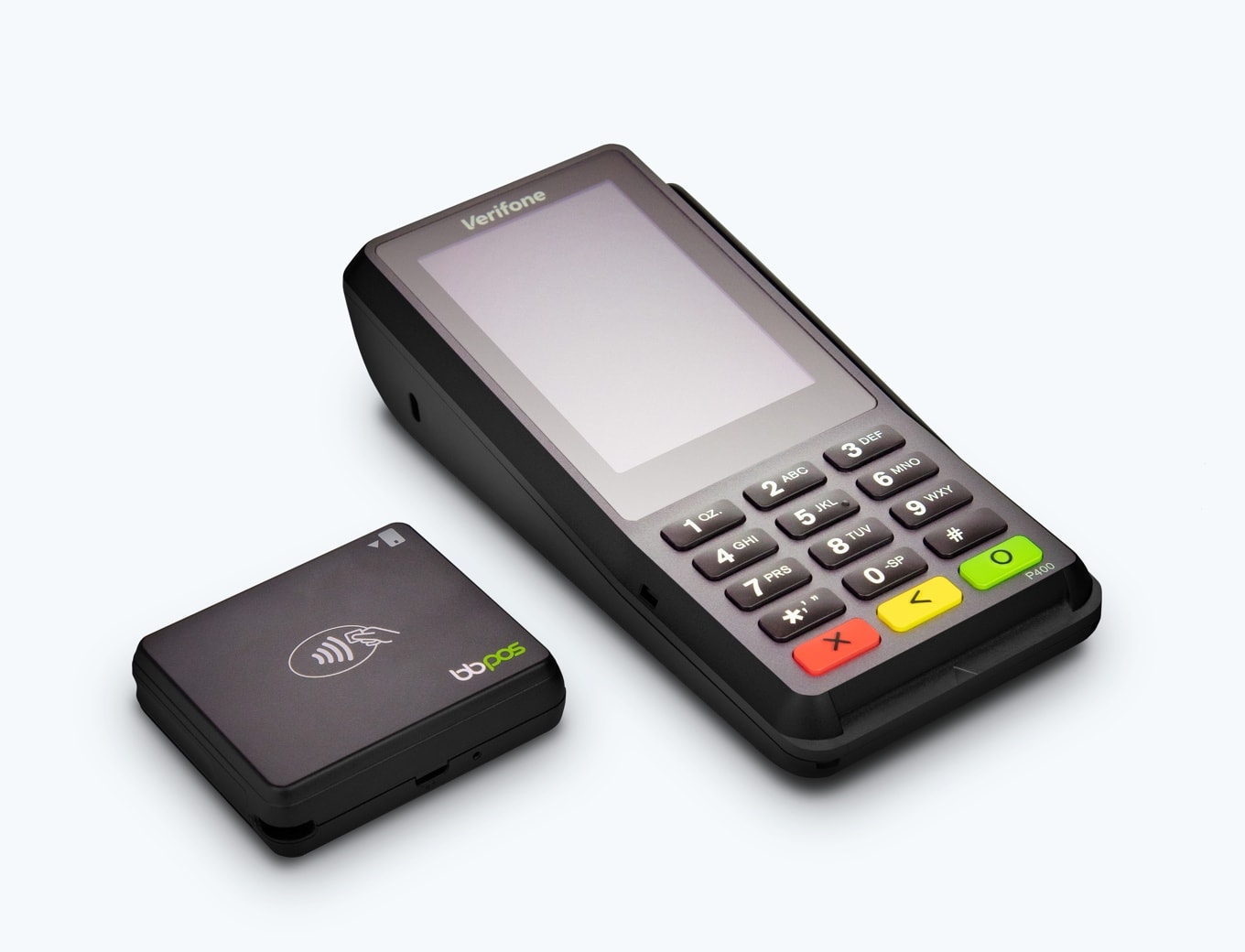 The company offers two types of readers, coming in at $59 and $259 respectively. On top of that, Stripe charges 2.7 percent plus 5 cents for every facilitated payment. The card reader is directly connected to Stripe's other applications so that users can check and compare payments.
Sigma. Stripe's Sigma is a data warehousing tool that allows customers to access transaction data via SQL queries. Customers pay a fixed monthly infrastructure fee. On top of that, a variable fee per credit card charge is paid, which starts at 2 cents per charge.
Atlas. Atlas is a service that allows customers to incorporate a business within minutes. It allows to form an LLC or C corp, create a US bank account, issue stocks/shares to co-founders and access special services for startups (e.g. $5,000 in free credits from Amazon Web Services). A one-time fee of $500 has to be paid.
Premium Support. As the name indicates, Premium Support provides customers (ranging from small startups to big enterprises) to receive operational and technical support 24/7 and across the globe. This includes email, chat, or phone support. The service starts at $1,800 a month and scales depending on the company's size.
Issuing. A corporate expense product that comes with a physical credit card. Stripe makes money through interchange fees, which are paid by merchants and sellers whenever someone uses the card. On top of that, Stripe charges $3 and $15 per issued and lost card, respectively. Additionally, a currency conversion fee of 1 percent and $0.30 is applied.
Stripe Capital. The service allows Stripe customers to borrow money directly from the company. Stripe generates revenue through the interest it charges on these loans. Interest rates are dependent on the amount loaned as well as other factors (such as the firm's monthly turnover, i.e. ability to repay).
Lastly, Stripe also generates a profit whenever it sells shares of the startups it invested in for more than they purchased them for. Given that Stripe has masses of data on a variety of businesses (whether it includes the actual businesses it invests in or competitors in the same industry), it can reliably assess how lucrative an investment opportunity is. With 34 investments to date, it can be assumed that some of them had already generated positive returns.
Stripe Funding, Revenue & Valuation
According to Crunchbase, Stripe has raised over $2.2 billion across 14 rounds of venture capital funding.
Investors into the company include world-class institutions such as Sequoia Capital, Andreessen Horowitz, General Catalyst, Tiger Global Management, and many others.
Stripe is currently being valued at $95 billion, a valuation that was assigned during the firm's Series H round (announced in March 2021). The $95 billion valuation makes Stripe the highest-valued private company in the United States and the second most valuable worldwide (behind ByteDance, which is valued at $140 billion).
While Stripe (like many other venture capital funded companies) does not publicly disclose its revenues, the company has claimed to be processing over $200 billion in transactions annually. Between it's SME and Enterprise accounts, Stripe charges a fee of about 2 percent – putting the company's annual revenue at roughly $4 billion.