Executive Summary:
Monzo (formerly Mondo) is a neobank offering a multitude of financial products to both consumers and businesses alike. As a digitally enabled bank, Monzo does not operate any physical branches. Instead, all the company's products are facilitated through its mobile apps, available on either iOS or Android.
The business model of Monzo is based on several streams of income. These include subscription fees for business accounts, interest paid overdraft or consumer loans, lending to other institutions or partnerships with energy providers.
Founded by experienced entrepreneur Tom Blomfield (amongst others) in 2015, the business model of Monzo has proven to be a great success so far. Today, Monzo counts close to 4 million customers worldwide and adds another 50,000 every week. Meanwhile, its banking app is the most popular financial product amongst Brits, occupying close to 50 percent of the market.
How Monzo Works
Monzo (formerly Mondo) is a British neobank that offers various financial products and services to both private consumers and businesses alike. As a digitally enabled bank, Monzo does not operate any physical branches. Instead, all the company's products are made available through its mobile app (available both on iOS and Android).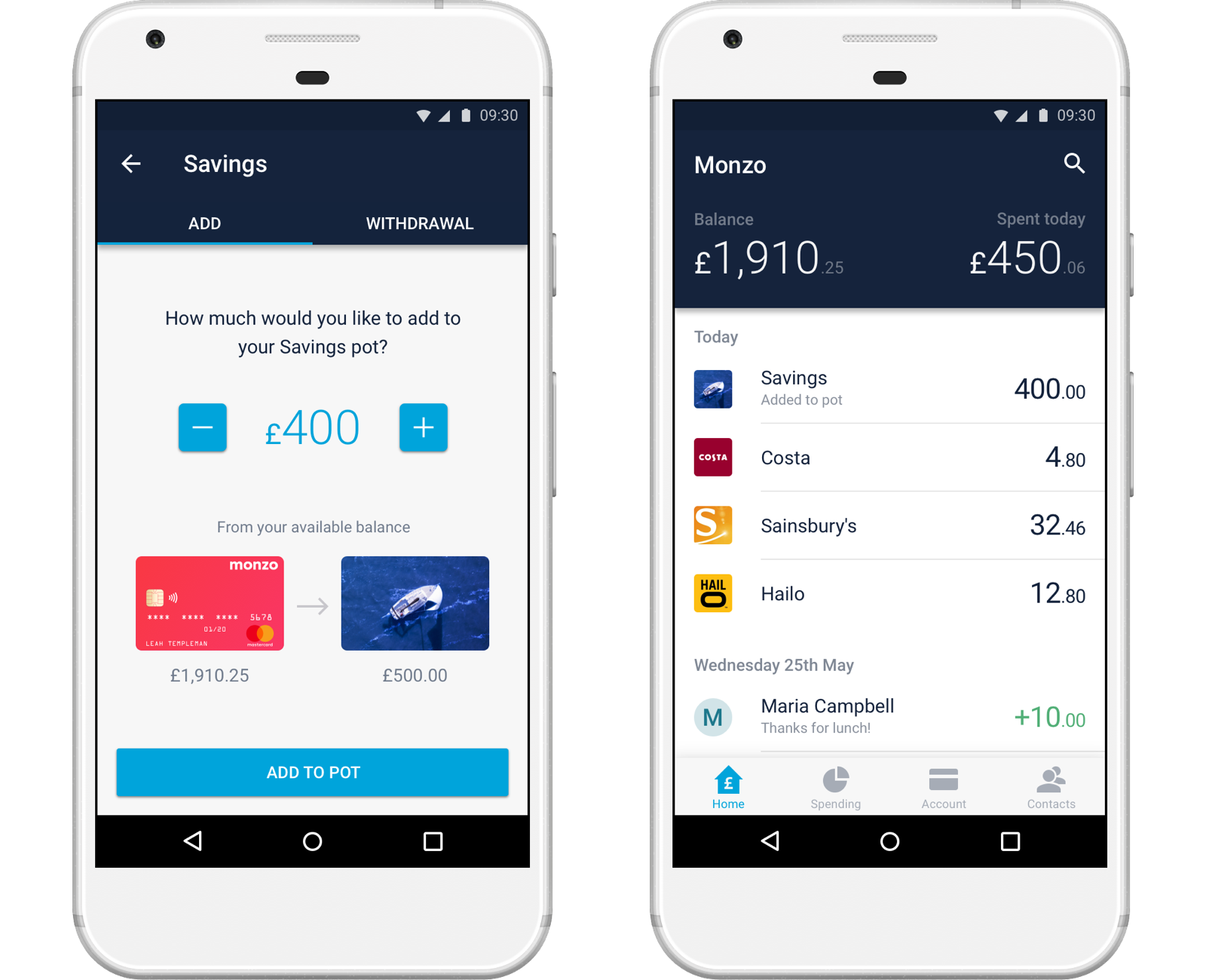 Authentication and registration for accounts occurs within a matter of minutes. On top of the account, users will receive a Mastercard debit card to be able to spend their hard earned dollars/pounds.
Other features of the app include:
Setting budgets for a variety of expenses, including groceries or bills
Splitting expenses with friends and family
Automatically put money aside (for savings and other purposes) once it hits your account
Joint accounts that allow to plan expenses together (e.g. for couples)
Comparing and purchasing energy plans
… and many others. The business accounts possess some additional features, including the ability to connect to account tools (e.g. Xerox), adding employees to your account and tracking their spending, or putting money aside in so-called pots (e.g. for office expenses, taxes and so forth).
A Short History Of Monzo
Monzo was founded in 2015, under the name Mondo, by Tom Blomfield (CEO), Jonas Huckestein, Jason Bates, Paul Rippon and Gary Dolman. The founding members met each other while working at Starling Bank, another neobank based out of London.
Prior to starting Monzo, Blomfield co-founded GoCardless in 2010, a payment platform that handles recurring payments on behalf of other companies. Today, the company serves over 50,000 businesses and processes $10 billion worth of transactions in a year.
After he left GoCardless in 2013, Blomfield tried his luck at a dating app in New York, but had to shut the company down within a year.
He returned to London in 2014 to become Starling Bank's acting CTO. According to different sources, Blomfield resigned due to strategic differences with Starling's CEO and founder Anne Boden.
A year later, Mondo was born. The company started operations with a handy £2 million injection from Passion Capital. The company started out as a payment platform (similar to PayPal) that had a debit card attached to it.
Customers were immediately drawn to the idea of Mondo. For instance, the company broke the record for launching the world's fastest crowdfunding raise in history. Overall, the company was able to raise £1 million in 96 seconds (or £10,000/second).
A couple of months later, in August 2016, the company passed regulatory approval and became a licensed bank in the UK. Up until that point, over 250,000 people had been placed on the waiting list to receive their Mondo account along with 50,000 debit cards in circulation.
That same month, Mondo changed its company name to Monzo as a result of facing trademark disputes and being forced to rebrand. On a funny side note: their competitor Starling Bank realized that the domain name getmonzo.co.uk was still available (Mondo's domain prior to the rebrand was getmondo.co.uk) and had some fun with that address.
Luckily, that domain was sold soon after with the proceeds going to charity. Good stuff!
Despite these small operational woes, Monzo has been going strong ever since. Over 50 percent of the UK's monthly active mobile users are coming from Monzo, according to Apptopia. The company counts close to 4 million customers while growing at a pace of 50,000 customers each week.
How Does Monzo Make Money?
Monzo's core app and consumer accounts are free of charge. The basic accounts are free as it allows Monzo to grow at a faster rate, with currently 50,000 customers joining the app every week.
As opposed to the company's competitors (more on that later on), Monzo does not offer premium monthly subscriptions to its users.
Monzo's business model is based on a multitude of income streams, ranging from charging for overdrafts to monthly subscription fees for its business accounts.
The company had to shut down their paid plans (costing £13 a month) in September 2019 due to poor customer feedback. It plans to re-launch them under a new fee structure later in 2020.
Nonetheless, Monzo already does generate a substantial amount of money, based on various income streams. Let's look at each and everyone of them in more detail.
Business Accounts
While the private consumer accounts are free of charge, Monzo does charge businesses a monthly subscription fee in exchange for using the app.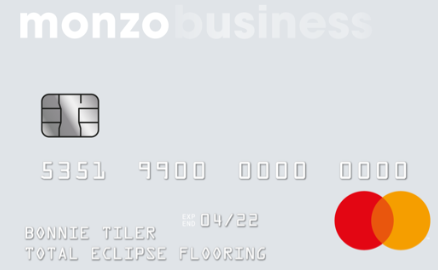 Currently, the business accounts are in a test phase and only available to 1,000 businesses. Since Monzo would be dealing with a company's funds, they want to ensure that all the regulatory (and other) processes run smoothly.
Interchange Fees
As typical with Mastercard, a small fee will be subtracted from the merchant for every successful transaction executed with the card (called interchange fee)
Although not publicly disclosed, but it can be assumed that Monzo and Mastercard would consequently share these fees. The fees can be as high as 1 percent, depending on the types of goods sold.
Overdraft
Overdrafts are fees that consumers pay when a bank account has a negative balance. They're a quasi loan since the overdraft acts as interest that is charged for borrowing short-term funds.
Currently, Monzo charges £0.5 a day for any outstanding balance.
In May of 2019 the British Financial Conduct Authority (FCA) banned daily overdraft fees and instead wants lenders to tax their customers through an annual interest rate. The new law goes into effect by April 2020.
Monzo will charge its customers up to 39 percent in overdraft fees, depending on their credit score, the negative bank amount and days of owing the bank.
Savings
Customers can earn up to 1.3 percent in Annual Equivalent Rate (AER) interest per year on their savings. Monzo cooperates with other lenders, such as Investec or OakNorth, to provide these savings opportunities.
As with any other bank, Monzo will use the savings from their users accounts as deposit/securities to borrow money to other institutions. They then make money through the interest collected from these loans.
Loans
Monzo allows its customers to borrow money from the bank. The sum of the loan is capped at £15,000 while the annual interest rate can be as high as 19.5 percent.
Similar to overdrafts, the interest rate is dependent on the customers credit score, the amount borrowed as well as the payback period of the loan. Loans can be utilized for things such as home improvements, car purchases and many expenses.
Cash Withdrawal
When travelling, Monzo customers can withdraw up to £200 for free every month. For any sum beyond, the company charges a flat 3 percent fee.
As Monzo claims, these fees are used to cover the company's costs, and the company does not turn a profit from the fees.
Energy Switching
In May of 2019, Monzo teamed up with OVO Energy and Octopus Energy to offer the ability to switch to their plans.
When switching plans, customer can earn up to £75 in credit. Providers are picked based on eco-friendly business practices.
Although not publicly disclosed, it can be assumed that Monzo and its energy partners have agreed on a revenue sharing and/or commission based deal. This means that every time Monzo facilitates a successful transaction, it receives a fraction of the booking.
Interest On Cash
Monzo, just like any normal bank, uses the cash residing on user accounts to lend it out to other institutions, such as said banks.
They then collect interest from these institutions (also called Net Interest Margin). For 2019, according to Statista, net interest margin for all U.S. banks was equal to 3.35 percent.
Monzo Funding, Valuation, Investors & Revenue
According to Crunchbase, Monzo has raised a total of $417 million in 14 rounds of funding. The startup was valued at $2.5 billion during its latest Series F round in June 2019, where Monzo was able to raise $144 million in funding.
Prominent investors into the company include the likes of Accel, General Catalyst, Y Combinator, Thrive Capital, Stripe and many others.
For the fiscal year 2019, Monzo posted revenues of $51 million. As the company is still in full-on growth mode, the losses after tax rose to $61 million (up from $40 million in 2018). Since Monzo is a venture capital funded company, it's funding is used to make up for the losses it generates.