Executive Summary:
Snapchat makes money from advertising, selling hardware, premium subscriptions, and investments in startups.
As a result, Snapchat's business model is largely based on advertising. However, other income streams, such as subscriptions, are rapidly catching up.
What Is Snapchat?
Snapchat is a social media app that allows users to send photos, videos, and messages that are intended to disappear after they are viewed.
It was founded in 2011 by Evan Spiegel, Bobby Murphy, and Reggie Brown, and it is primarily accessed by a younger demographic.
While the app originally focused on private photo sharing, it has since expanded to include features like video sharing, live video chatting, messaging, creating dedicated avatars (called Bitmojis), and sharing 'stories' with followers.
Stories became an essential pillar of Snapchat's rapid adoption during the mid-2010s – until they were copied by the likes of Instagram.
Another key aspect of the Snapchat user experience is the augmented reality (AR) filters that it offers, thus allowing users to turn themselves into all kinds of characters or engage with their environment in different ways.
It also boasts a 'Discovery' area for short-form video content from publishers as well as a private media storage section.
Snapchat, which can be accessed by Android and iOS devices, is the app behind the company Snap Inc., a holding company that oversees associated products such as AR-empowered glasses.
Furthermore, Snap provides developers with a variety of different tools, such as Lens Studio, to develop those dedicated AR and associated experiences (both for the app and hardware).
Snap ultimately went public in March 2017 after raising over $2 billion in funding. The IPO itself added another $3.4 billion to its balance sheet.
At the core, how Snap monetizes its flagship app has changed quite substantially ever since. With that being said, let's take a closer look at Snapchat's business model and the various ways it makes money.
The Snapchat Business Model Explained
The business model of Snapchat is largely predicated on advertising. However, the firm has since expanded its monetization mix to not be as reliant on external factors that the (online) advertising world is subjected to (more on that later).
There are several pillars that underpin Snapchat's business model strategy. At the center, everything is informed by the augmented reality tools and features that Snap has developed.
Those are then taken into the world by the creators that publish content on Snapchat as well as the various partnerships that the firm has managed to ink. Lastly, ensuring a safe user experience for its predominantly young user base allows Snapchat to keep both advertisers and parents happy.
With that being said, let's take a closer look at each of those pillars in the sections below.
Augmented Reality
While Snapchat initially made a name for itself through its disappearing messages and later stories (launched in 2013), it quickly found itself being copied by more established competitors like Instagram.
Augmented reality technologies, with phone cameras becoming more and more sophisticated and broadband costs simultaneously declining, were thus on the rise.
Snapchat, back in September 2015, paid a whopping $150 million to acquire the Ukrainian startup Looksery, which informed the launch of its Lens product a month later.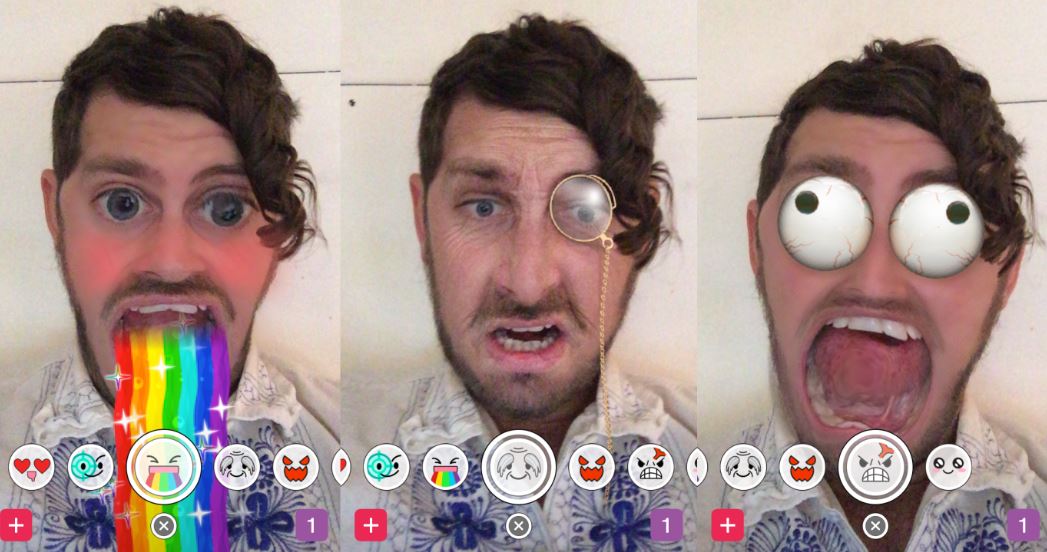 Over the coming years, led by vice president of corporate development Steve Hwang, Snapchat acquired a variety of other startups in the AR space.
In December 2016, it paid up to $40 million for Cimagine, a product that allowed users to instantly visualize products they want to buy in the places they want to put them.
Previously, Snapchat acquired hardware maker Vergence Labs for $15 million, which informed the launch of its first Spectacle glasses.
One of its most instrumental acquisitions was the $64 million purchase of Bitstrips, the developer behind the platform's Bitmoji avatars.
More recently, Snapchat paid $166 million for AI Factory, which informed the launch of Snapchat's Cameos animated selfie-based video feature. And its biggest feature to date remains the $500 million purchase of WaveOptics, another AR-focused hardware manufacturer, in May 2021.
All of those acquisitions as well as the firm's own engineering capabilities have led to the launch of dozens of AR features and products, which is how Snapchat is now trying to differentiate itself from the rest of its social media competitors.
That ecosystem is called Snap AR and currently boasts a growing community of over 300,000 Lens creators and developers.
At the center of that platform stands Lens Studio, a desktop application that offers a visual programming tool, a premade library of templates, and features like segmentation and Landmarker tracking, among many others.
Creators can also utilize their preferred 2D or 3D software and import their existing artwork directly into Lens Studio. Once published, Snapchat, Snap Camera, Spectacles, and Camera Kit users around the world can engage with those creations. So far, over three million lenses have been published.
Alternatively, the Lens Web Builder enables brands and agencies to create branded AR experiences with the help of pre-installed templates and without being required to code.
Developers have utilized Lens Studio and associated tools to launch AR experiences in a variety of categories, including utility (e.g., automatically translating sign language), entertainment, shopping (i.e., trying on different clothes and accessories), education, and even games.
Some of those AR experiences can then be turned into ads or even shoppable products, which can be purchased directly within the app.
However, what's substantially more important is that all of those AR experiences continue to contribute to the platform's user growth.
For example, during a 2019 earnings call, the company's representatives stated that its baby face AR filters, which went viral for a short period, attracted around 9 million additional users to the app.
Consequently, the more users Snapchat attracts, the more ads it can serve, thus boosting revenue figures. Varying AR experiences also led to greater user engagement, again contributing to more ads being served.
Another key point that has yet to materialize is the commercial potential that those AR tools offer. Fast Company previously detailed Novaby, one of Snap's biggest AR developers, which stated that it switched from developing in Unity to Lens Studio.
Going forward, it isn't unfathomable to assume that Snap will charge for access to those products. To do that, it needs to create more lock-in effects, for instance by natively integrating the tools into more social platforms.
The people that create AR content certainly are the backbone of all that I've outlined above. And just like any other social platform, promoting the work of creators remains a key ingredient to growth.
Creators
Creators are the bread and butter of any thriving social platform. Rivals like TikTok have quickly captured valuable ad dollars by putting creators at the center of their business model strategy.
People prefer to follow other humans and, at times, even emulate what they do. Getting a sneak peek into someone's life is far more entertaining (and sometimes even motivating) than checking out what new drink Coca-Cola has just launched.
Social platforms, especially with the proliferation of short-form videos, are a perfect breeding ground for that desire – and Snapchat tries to play right into that.
Its Discover section, which enables users to find new channels to subscribe to, has been a staple of Snapchat since early 2015. While it initially featured content from brands like CNN or Vice, it now often boasts content from smaller creators.
Interestingly, Snapchat isn't the only one being copied, though. In November 2020, it unveiled a feature called Spotlight, a TikTok clone that surfaces short-form videos based on user preferences.
Now, while some creators do it for the love of the content, many publish it with the aim of making money from it. And Snapchat has played right into that.
In an effort to boost Spotlight, the company began to hand out $1 million per day to creators. Consequently, the more views they garnered, the more they would earn. Some were reported to be making tens of thousands of dollars per video. In 2021 alone, Snapchat paid out over $250 million through its Spotlight and creator programs.
And although the program was eventually dialed back, creators can still get compensated for making content.
There is, for instance, Arcadia, an accelerator program that is designed to support minority-owned content businesses. Those startups would receive up to $10,000 per month for filming shows that appear on Discover.
And Snap's Sounds Creator Fund provides financial support (up to $5,000 per song) to independent artists distributing their music via the platform.
Apart from receiving cash outright, creators can also make money from Snap's Creator Marketplace. Over there, creators can connect with brands to strike sponsored-content deals. Interestingly, competing platforms like Pinterest, with its own Paid Partnership tool, have adopted a similar strategy.
Additionally, Snapchat's most sought-after creators also receive a portion of the ad revenue that the company generates from their videos, a model that has been popularized by the likes of YouTube.
Snapchat's commitment to content creation does extend towards larger brands, too. For example, the platform has inked various content deals with sports leagues like the NFL or NBA who distribute their content on Snapchat.
Another initiative to boost video consumption is Snap Originals, which are original shows featuring stars like Addison Rae or Megan Thee Stallion.
Again, the goal of Snap's creator-first approach is to boost engagement and user growth, which enables the firm to sell more ad slots.
However, creating engaging content isn't the only means of user growth. Making sure that said content is relevant to the audience it targets, especially in foreign markets, is another key ingredient to Snapchat's business model – and the subject of the next chapter.
Localization & Partnerships
Snapchat, for the longest time, avoided branching out into developing markets. Ad revenues in those regions often tend to be substantially lower, which means that many resource-constrained startups tend to focus on wealthier markets like the US.
But as a public company, Snapchat has to present a compelling growth story. Expanding into new territories thus becomes inevitable.
India, in particular, has been a great case study of how Snapchat has shifted its strategy away from North America to all parts of the world.
Interestingly, founder Evan Spiegel didn't always see it that way. Back in 2017, Variety leaked a 2015 meeting memo where Spiegel allegedly stated that "this app is only for rich people" and he doesn't "want to expand into poor countries like India and Spain."
Luckily for both Spiegel and Snapchat, the company has since undergone a 180-degree turn on that stance.
In August 2019, Snapchat set up shop in India by opening a dedicated office in Mumbai. By October 2021, Snapchat already counted over 100 million monthly active users in the country. Snapchat unveiled a variety of features and initiatives to get to that point.
First, it completely revamped its Android app, which is the dominant operating system in India with a market share of 98 percent. It also appointed Durgesh Kaushik as the head of the India business who went on to form relationships with local content creators and other firms.
For example, Snapchat partnered with Android phone manufacturers like Oppo and Samsung, which would pre-install the app on their smartphones.
Additionally, it inked a deal with local e-commerce giant Flipkart to develop AR experiences that would make its products shoppable directly within the Snapchat app.
On the content side, it not only translated the app into Hindi but also made sure that its Discover and Spotlight sections were dominated by Indian creators.
Snap even hosted workshops with high school and college students to promote the app and teach them about how to properly create content for the platform. It also rolled out photo and video AR filters that celebrated local holidays and events.
Due to the success of its localization strategy in India, Snapchat is now following similar initiatives in other (growth) markets like Japan, Indonesia, Brazil, Mexico, Italy, and ironically Spain.
Snap's commitment to its partners isn't only evident when it branches out into new markets but also to grow in existing ones.
For example, it has struck licensing deals with the likes of Sony Music Entertainment to allow creators on the platform to utilize popular songs.
And for its dedicated games section Snap Games partnered with mobile developers such as Zynga and SpryFox to not be as reliant on internal resources.
Another successful example is its collaboration with Live Nation to enhance the experience of going to concerts and festivals by using Snap's AR tech.
Snap, to keep its partners in the loop about ongoing and upcoming developments, has also begun to host an annual event called the Snap Partner Summit.
Relying on localization and partnerships isn't anything new though, especially for social networks. Back in the day, platforms like Hi5 would also make sure to create local versions of their product, which made them particularly popular in emerging markets.
Safety
The overwhelming majority of Snapchat's users are below the age of 35, with many of them still in their teens.
And that young userbase is engaging on a platform that makes messages automatically disappear, which makes it even harder to trace for parents and content moderators.
Ensuring a safe experience for everyone involved, but in particular minors, is extremely crucial from a variety of different standpoints.
First, advertisers do not want their ads to appear next to questionable (i.e., racist, antisemitic, etc.) content as it may tarnish their brand.
If they feel that this may be a possibility, then they either might pull back spending or not commit any budget, to begin with.
The second aspect is that the brand of the platform may be dragged down as well. Just consider what Facebook's Cambridge Analytica scandal has done to how people view the platform. Or Instagram, which is regularly in the news for promoting unhealthy body images that lead to widening teen depression.
As a result, Facebook's and Instagram's parent company Meta has not only attracted scrutiny from the wider public but also regulators, which severely impedes its business activities (i.e., distracting employees, not allowing it to acquire other companies, and so forth).
With that being said, Snapchat has put a large emphasis on making sure that its app is safe to use for everyone involved.
First and foremost, it offers a variety of privacy-related features such as being able to customize one's location on the map, changing who can view stories and other content, and blocking users.
Furthermore, Snapchat (at least in the US) has partnered with the Crisis Text Line to provide additional support and resources should anyone feel down or unwelcome.
Snapchat also offers an in-app family center from which parents can check who their children talk to and report potential abuse.
The app offers various resources for mental health support as well, including stickers or a dedicated mental health channel called Here For You. Snapchat has even partnered with the meditation app Headspace to help users discover their Zen.
All of those and many other initiatives have enabled Snapchat to largely avoid negative press. As a result, teenagers continue to join the app in spite of the fact that it's over 10 years old already.
The importance of content moderation is particularly evident when looking at competitors like Reddit. The platform has long taken a hands-off approach but recently altered its business model and content moderation strategy to take a substantially harder stance.
Now that we've established what the core pillars of Snapchat's business model are, let's take a closer look at how the firm actually makes money.
How Does Snapchat Make Money?
Snapchat makes money from advertising, selling hardware, premium subscriptions, and investments in startups.
Let's break down each of those revenue streams in the section below.
Advertising
As previously hinted at, advertising remains Snapchat's core revenue stream by a wide margin. However, being in the ad business does pose various challenges.
As seen throughout 2022, Snapchat was suffering from external factors that it did not have control over. These include Apple's privacy changes, the war in Ukraine, and a heightened interest environment, which ultimately led to a severe pullback in ad spending.
As a result, the company had to let go of a significant (~ 20 percent) portion of its workforce, on top of sunsetting various products and initiatives.
Snap, to free itself from that external dependence, has introduced or is about to introduce a variety of ancillary products, which I'll cover in more depth in the coming chapters.
With that being said, advertising will remain a core pillar of its revenue mix for years to come. Snap currently offers 6 different ad formats.
Single Image or Video Ads are full-screen adverts that appear across the Snapchat app, whether that's in between stories, on Discover, or Spotlight.
Collection Ads are specifically aimed at e-commerce brands. Merchants can add their product catalog below the image or video files they upload.
A Story Ad enables brands to create a series of 3 to 20 images or videos in Snapchat's famous story format. Due to the larger number of pages, these are particularly helpful when trying to describe a product or service in more depth.
Furthermore, brands can advertise via the Lens AR Experience. Those ads are created using Lens Studio or Lens Web Builder, respectively. Similarly, brands can create Filter Ads as well.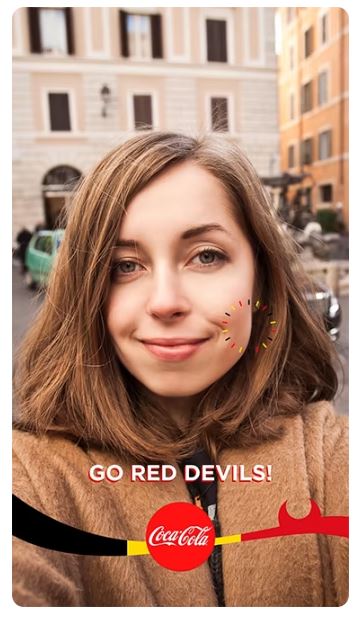 Lastly, advertisers can simply launch video commercials that can be up to 3 minutes long and show up within the app's curated content section.
Snapchat then generates revenue from its varying ad formats either by charging per impression (CPM) or click (CPC).
The rate that advertisers pay is ultimately dependent on a multitude of factors, including what demographic they target, where they advertise (remember India vs. the US), the competitiveness of the niche they're in, and more.
Hardware Sales
Snapchat has been in the hardware game since 2016 when it released the first version of the Spectacles, which are camera-powered glasses that allowed users to record up to 10 seconds of video at the tap of a button.
Those glasses are now on their third iteration and include 2 HD cameras that can capture 3D photos and videos at 60 frames per second (fps).
On top of that, four built-in microphones allow users to record immersive and high-fidelity audio. Users can then upload those videos directly into the main Snapchat app.
The glasses, priced at $380 a piece, certainly don't come cheap, though. A $125 charging cable and case as well as a $15 3D viewer can be purchased on top of that.
For a limited time, Snap also sold a flying selfie drone called Pixy but ultimately had to sunset the product in August 2022 due to economic pressures.
Now, the revenue it derives from selling that hardware may be minuscule for now, especially when considering how much Snap likely spends on R&D.
However, the company is likely mimicking the likes of Apple (iPhone), Amazon (Alexa), and Google (Pixel & search) to engage in a platform-type play.
When using Spectacles, users can immerse themselves in AR experiences made possible by its 300,000 creators.
The glasses themselves become more valuable with every new AR experience that is being created. Developers, in turn, can then profit off of those experiences either by charging for their work, potential ad revenue sharing or by outright selling the product to consumers – the latter two of which are currently not available to them yet.
Much like Apple and Google, Snap could become the de-facto platform for AR developers and thus monetize their work via a similar app store concept.
For now, it remains focused on expanding the universe of potential experiences that Spectacle users can engage in.
Subscriptions
In late June 2022, Snap unveiled a new premium subscription called Snapchat+, which costs $3.99 per month or $39.99 per year.
The subscription grants users access to a variety of premium features, including:
priority Story replies and making responses generally more visible
new Bitmoji backgrounds
new app icons to replace the default Snapchat icon
ghost trails on the map (to see where friends who share their location with the user have been in the last 24 hours)
the ability to access Snapchat's messaging functions via its web version
… and many more. And offering premium subscriptions poses a multitude of benefits to a platform like Snapchat.
First, Snapchat can tap into an active user base of a few hundred million people, thus creating instant demand for said product. This has been evident when looking at subscriber growth, with Snapchat reporting one million subscribers just 6 weeks after it was launched.
Normally, the marginal cost of distributing an additional unit of a subscription package is nearly zero since we are only dealing with bytes.
However, in the case of Snapchat (and many other digital platforms like Twitter, which also offer premium subscriptions), there's a ~ 30-percent tax imposed by the likes of Apple and Google vis-á-vis their respective app stores.
Yet, and in spite of those fees, subscription revenue still yields substantially higher margins than serving ads – at least on a per-user basis.
The second benefit to offering premium subscriptions is better plannability and thus increased investor confidence. With subscriptions, Snapchat is not as reliant on external economic factors and alike.
And if users decide to opt into the yearly plan, then Snapchat can already utilize that revenue for other purposes such as R&D.
Plus, the more users are onboarded on and engaged with the platform, the greater the benefit to each individual subscriber. On the other end, Snapchat has to continue churning out new features to ensure its subscription is attractive enough and thus growing.
Investments
A very small portion of Snapchat's revenue, depending on when shares are liquidated, may also come from investments it makes into other startups.
To do that, it unveiled a startup accelerator program called Yellow back in March 2018. There, the company would invest $150,000 in up to 10 startups that participated in each cohort. Those startups would not only receive cash but also one-on-one mentorship from Snap's executives.
Most of the startups that Snapchat invested in were situated either in the field of AR or media, with the latter meant to boost the firm's Discover section.
And although Snap paused the program back in August 2022 due to economic headwinds, it still managed to invest in over 15 startups according to Crunchbase (that list likely misses a good chunk of them, though).
Snap, given that most of those startups are still at the seed stage, can snap up (no pun intended) shares on the cheap. Those shares are then likely resold at a profit during successive funding rounds, which is how Snapchat turns a profit on its investments.
The other huge benefit is that it gets access to sensitive company metrics such as revenue, user growth, engagement numbers, and so forth. Those KPIs would then inform the firm's own product decisions or even potential acquisitions it makes.
How Much Revenue Does Snapchat Generate?
Snapchat, despite being one of the smaller social platforms out there, has still managed to create a multi-billion business.
Below is an overview of Snap's revenue and profit/loss figures as well as its user growth over the past few years:
| | | | |
| --- | --- | --- | --- |
| Year | Revenue | Net Income | Daily Active Users |
| 2017 | $825 million | ($1.18 billion) | 173 million |
| 2018 | $1.18 billion | ($1.25 billion) | 188 million |
| 2019 | $1.72 billion | ($1.03 billion) | 203 million |
| 2020 | $2.51 billion | ($945 million) | 238 million |
| 2021 | $4.12 billion | ($489 million) | 293 million |
Snapchat Earnings Releases
Snap, as evident from the table above, is yet to turn a profit on an annual basis (the firm booked its first quarterly profit in Q4 2021).
Those lackluster financial figures are largely a result of the various initiatives, many of which we outlined above, that Snap underwent.
After all, creating AR-powered glasses or flying drones certainly doesn't come cheap. On top of that, Snap's strategy sees the company becoming the world's platform with regard to AR development. As a result, it invested heavily in getting tools like Lens Studio off the ground.
Another key factor is the ever-increasing competition. The digital advertising market grows by around 10 percent each year, so there's a somewhat limited pie that has to be split between a bunch of participants.
Facebook (or Meta, rather) as well as Google do make up a majority of that ad spend, with platforms like TikTok rapidly catching up.
The move to subscriptions and potentially charging a fee for its AR development platform are, therefore, key initiatives in helping Snap to finally become profitable.