Executive Summary:
Convoy is a freight brokerage platform that facilitates bookings between shippers (that need to transport goods) and carriers with available loads. Contrary to traditional freight brokers that still rely on manual processes (e.g. telephone, email or faxes), Convoy utilizes software to automatically match shippers and carriers.
The business model of Convoy is based on the brokerage fees it collects from the shippers. Fees are being paid whenever a shipment is successfully executed by a chosen carrier. Additionally, Convoy runs a small e-commerce store selling trucking gear.
The model has proven successful so far. The company amassed over 35,000 trucking companies as well as 500 shippers on its platform. Convoy's valuation skyrocketed to $2.75 billion with annual revenues for 2018 exceeding $300 million.
How Trucking (Roughly) Works
In order for us to understand how Convoy works, it is essential to take a deeper look at the industry it operates in.
Freight trucking (and logistics as a whole) is not only one of the largest industries in the world, but widely considered as being fragmented and antiquated. In 2018 alone, U.S. based companies spent a record $1.64 trillion on logistics services.
The trucking industry itself accounted for nearly $800 billion of spending. Furthermore, almost 8 million people in North America work in the trucking industry of which 3.5 are actual drivers.
On the other hand, the trucking market remains highly fragmented. The average American trucking company only owns three trucks while the market leaders like UPS or FedEx obtain less than 3 percent market share respectively.
And even today, most of the world's trucking companies still rely on old means of communication. While the business world is utilizing software and AI more and more, trucking companies often stick to emails, faxes, and telephone calls.
As of recently, trucking companies had to work back and forth through brokers to negotiate shipping prices and receive orders. That often caused major problems, such as
The brokers/middlemen are often engaging with many clients for one order, which can raise brokerage fee if the shipper really needs the order
Brokers are the ones getting paid, which led to instances of payment withholdings to truck drivers
Close to 35 percent of all miles driven are without loads (equivalent of 72 million metric tons of CO2 emissions)
Due to the manual labour and many parties involved, the process of receiving, accepting and fulfilling an order may sometimes take days to complete.
How Convoy Works
Into this hot trillion dollar mess comes Convoy, which created a mobile application to connect shippers (wanting to send loads) with carriers that have available capacities.
The mechanics of the app, that is available both on iOS and Android, work relatively similar to Uber (hence why Convoy is often referred to as the Uber of trucking).
In the case of Convoy, a shipper (for instance Unilever or P&G) will want to ship his/her goods from point A to point B. He then goes on the Convoy app to upload his offering.
Information includes shipment dates, type of goods to be shipped, their measurements (i.e. height, width, length, weight), pick-up location and destination as well as the price. This process helps build up the supply side of the marketplace Convoy created.
The carriers then go and look for available shipments that fit their criteria. Oftentimes, these carriers already fulfilled an order from one of their broker contacts and thus have available capacity on their way back.
Once a load is found, carriers can start and make bids for it. Once they receive the job and ship the freight, a bill of lading (or BOL) has to be submitted to confirm successful delivery and initiate the payment process.
Truck drivers can choose to get paid by Convoy directly or through a factoring company of their choosing.
A Short History Of Convoy
Convoy was founded in 2015 by Dan Lewis (CEO) and Grant Goodale (CTO). Lewis previously worked in various tech and logistics related positions, ranging from supply chain consulting at Oliver Wyman to product management at Amazon.
Lewis met his co-founder Goodale when the pair was working alongside each other at Amazon. Goodale previously tried his luck in the start-up world, co-founding and managing a games development studio.
While at Amazon, Lewis was in charge of building up new ideas and features. In an interview with Acquired, he shared that he was given a couple of months to write up a 5 to 6 page document, pitch it to executives and then get funding for his ideas.
He took that same mentality and applied it to starting Convoy while still being at Amazon. Lewis convinced a group of former colleagues (one of them being Goodale) and with a group of 4 to 5 people, they started working on several ideas.
Convoy ended up being the one that stuck. And because of his vast professional network (Lewis mentioned that for all his jobs, he never had to reply through a job portal), Convoy was able to raise $2.5 million in seed funding from angel investors such as Jeff Bezos, Marc Benioff and Drew Houston.
Along with the funding announcement, Convoy went live in October 2015. And the company hasn't looked back since. In a span of 4 years, the company has grown to over 1,000 employees. It services customers such as Unilever and P&G. They furthermore onboarded over 35,000 trucking companies (along with roughly 100,000 drivers) as well as 500 shippers.
How Does Convoy Make Money?
Convoy has two primary modes of income, being the brokerage fee as well as its e-commerce shop.
Freight Brokerage
Convoy is a marketplace that connects suppliers (in this case shippers) with interested buyers (carriers, i.e. trucking companies).
In the traditional freight brokerage business, a shipper contracts the broker to organize a shipment on his/her behalf. The broker then gets paid by the shipper while trying to find a carrier to execute the shipment.
Read How This Logistics Startup Revolutionizes The Freight Forwarding Industry 
The broker then hires a carrier (normally a trucking company) to execute the shipment on the broker's behalf. To turn a profit, the carrier gets paid less than the original price (paid from the shipper to the broker).
In this process chain, Convoy obtains the role of the broker. While traditional freight brokers charge commissions of 20 to 30 percent, Convoy is able to provide this service at a fracture of that price.
This is made possible due to the fact that Convoy has fully automated the process of finding and listing available jobs and matching them with interested drivers. This removes a lot of the overhead since traditional brokers often have to manually contact (via phone or mail) multiple trucking companies to sell their available loads.
Unfortunately, Convoy has not shared their commission structure. Nevertheless, they claim to be cheaper than existing freight brokerage services.
E-Commerce Store
Next to the brokerage service, which accounts for the vast majority of Convoy's revenue, they also run a small e-commerce store on their own website.
The store offers mostly fashion related items for truckers, including t-shirts, trucker caps, drinking bottles and…. a bandana and coat for your favourite dog.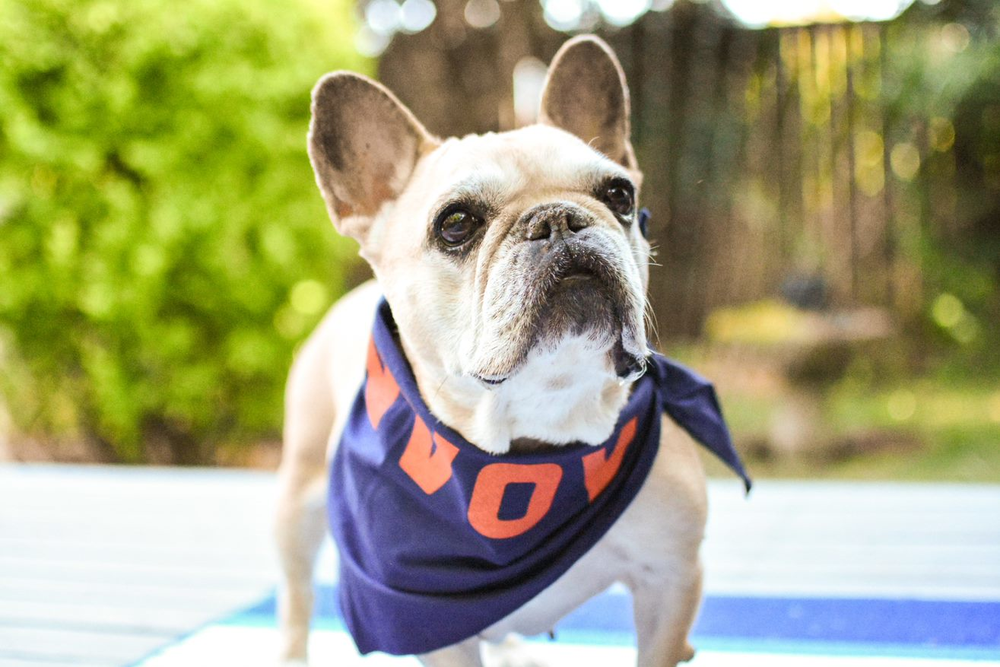 Let's leave it at that.
Convoy Funding, Valuation, Revenue, And Potential IPO
According to Crunchbase, Convoy has attracted over $665 million in five rounds of venture capital funding. In its latest Series D round, announced in November 2019, the company was able to raise $400 million at a valuation of $2.75 billion.
Institutional investors into the company include the likes of Greylock Partners, Y Combinator, asset management firm Baillie Gifford, and Cascade Investment (Bill Gates' investment arm) amongst others. On the angel side, Jeff Bezos, Salesforce CEO Marc Benioff, and U2's Bono have all provided additional capital investments.
For the fiscal year of 2018, Convoy was rumoured to earn $300 million in revenue. Whether the company is already profitable or not hasn't been shared with the public.
Plans to go public haven't been disclosed as of today. Interestingly, Uber Freight named Convoy (along Amazon) as one of their main competitors in their parent company's IPO filing. As of now, capital reserves should suffice and push a potential IPO date further down the future.