Executive Summary:
Next Insurance is a digitally enabled insurance provider serving small business owners. The company offers different types of policies, for instance, business or liability insurance.
Next Insurance makes money by charging customers a monthly premium. Quotes start from as low as $10 per month and policy.
Founded in 2016 and headquartered in Palo Alto, the company has grown to become one of the leading InsurTech's in the United States. The firm has raised over $631 million in funding and amassed a valuation of more than $2 billion.
What Is Next Insurance?
Next Insurance is an InsurTech that offers various insurance policies aimed at (small) business owners. The company has 8 policies in its product arsenal, including:
Business Insurance
General Liability Insurance
Workers' Compensation Insurance
Errors and Omissions (E&O) Insurance
Commercial Auto Insurance
… and a few more. Business owners have the option to purchase 1 or as many insurance policies as they like. Example businesses and professions eligible for coverage include contractors, consultants, sports coaches, and 1,000 more.
If they decide to bundle policies, they're eligible to receive a discount of 10 percent on their premiums. As a tech-enabled insurance provider, Next Insurance is able to provide owners with instant quotation. Its policies are uniquely tailored to the particular needs of that business.
All they have to do is to fill out the company's questionnaire by entering a few data points about themselves, such as their occupation, the state of residency, as well as the type and number of policies they would like to purchase.
Since Next Insurance does not operate any physical branches, all customer support is carried out online. The firm runs its own call center that is available to answer customer queries throughout the week.
In case of damage, claims can be filed online via the company's website. Next Insurance, as opposed to other InsurTech's like Root, has stirred out of developing a mobile application.
A Short History Of Next Insurance
Next Insurance, headquartered in Palo Alto, California, was founded in 2016 by Guy Goldstein (CEO), Alon Huri (CTO), and Nissim Tapiro.
The founders, originally from Israel, have essentially spent their whole career working alongside each other.
The trio met at Mercury, a former Israeli company that developed software for application management, application delivery, change management, and more.
Mercury was acquired by HP for $4.5 billion in 2006. Its products were then sold under the HP umbrella and branded as their own.
Goldstein, Huri, and Tapiro stayed on at HP for another two years when they finally decided to start their first business.
That endeavor ended up becoming Check Inc., a payment app that allowed its users to track and settle their bills.
Check was acquired in 2014 by software giant Intuit (which also recently acquired Credit Karma) for $360 million in cash and other considerations.
At the time, the app was used by more than 10 million people with annual revenues of $20 million. The team, as typical with many tech acquisitions, stayed on for another 2 years to ensure a smooth transition.
After their contractual obligations with Intuit ended, the team decided to pursue their next entrepreneurial play, which ultimately culminated in the creation of Next Insurance.
Next was launched during a time when a plethora of other InsurTech businesses got going. Prominent examples include the previously mentioned Root Insurance, Lemonade Insurance (which went public in 2020), or Hippo Insurance.
They were all able to quickly capture market shares in their respective industries due to the inability of incumbents to adapt to a digital world. Oftentimes, policy owners suffered from lengthy claims processes, lack of customization and transparency, as well as hidden fees.
Furthermore, the small business owner insurance market often lacked any dedicated offerings that accounted for the specifications of their job. After all, a consultant is at a much lower risk of liability than, let's say, a sports coach.
At the time, small business owners had to sift through a variety of comparison websites to find a suitable offering. Even after an extensive research and purchasing process, some of the policies were still lagging some essential coverage.
Due to the complexity of the small business insurance industry, even the largest insurance companies had less than 10 percent market share. Slow incumbents, lack of transparency, and high complexity are a perfect breeding ground for any startup trying to disrupt an industry.
The founding team's prior success allowed them to raise a first round of seed funding in March 2016, which granted them a $13 million head start. The website was launched a few months later in December 2016.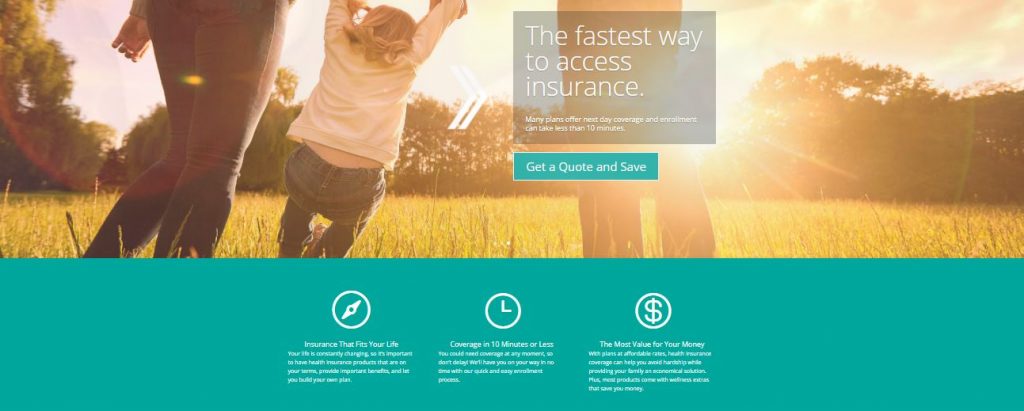 Next began offering coverage for personal trainers and photographers, but quickly added policies for some eight more professions. 95 percent of its initial customers were converting without ever talking to a human agent, proving early in the journey that tech-enabled insurance can be a viable business.
In the first 2 years, Next's policies were underwritten by Munich Re, one of the company's strategic investors. In May 2018, Next became a licensed insurance carrier, which allowed them to write policies independently, having more freedom over the underwriting process, setting of prices, and adjustment of policies.
The reason why Next was able to become an insurance carrier within 2 years of operation was the company's ability to raise funding at a rapid pace. Since being founded in 2016, Next has been able to raise money in every year of the InsurTech's existence.
The funding furthermore enabled Next to go national within a matter of a few years. The added markets as well as policies (Next now offers coverage for over 1,300 types of businesses) enabled Next to generate annual revenues of $100 million by the end of 2019.
Next was also very proficient at listening to its users. In 2018, for instance, it launched Live Certificate, the industry's first real-time certificate of insurance verification. More than 280,000 digital certificates were generated by 52,000 small businesses within one year of the feature's launch.
Another key strategy was that the company did not try to disrupt the agent business, but actually embrace them. Next for Agents, launched in 2019, enabled independent agents to quickly quote and sell Next Insurance policies. Weeks after its beta launch, the software tool was already used by more than 3,000 agents.
The company, furthermore, made its first acquisitions in 2020 and 2021, respectively. It first bought Juniper Labs for an undisclosed amount and then spent a whopping $500 million to acquire digital insurance agency AP Intego.
It also announced a major partnership with Amazon, which began to advertise its insurance policies to Amazon Business members.
Today, Next Insurance has more than 100,000 customers and is available in all 50 states. Close to 500 employees are working for the company in Palo Alto, Austin, and Kfar Saba (Israel).
How Does Next Insurance Make Money?
Next Insurance makes money from the insurance policy premiums it collects each month from its customers.
Next's business model is no different compared to traditional insurance companies, despite being a tech-enabled insurance provider.
Consequently, the firm turns a profit whenever its premiums exceed the number of claims that it has to pay out (on top of additional, operational cost such as salaries or office rent) to its members.
Because Next does not rely on physical branches (along with an automated quotation process), it can save a majority of the cost that traditional insurance companies incur. It can pass on these savings to its customers, claiming that business owners can save up to 30 percent on their premiums.
The recurring income furthermore allows Next to deploy its capital into other assets. Many other insurance companies use the incoming earnings to invest in bonds, stocks, real estate, loans, and other assets.
Whether Next has started to do the same has not been reported yet. But with a growing amount of members (and thus deployable capital), this seems to be the next logical step in its journey.
Next Insurance Funding, Valuation & Revenue
According to Crunchbase, Next Insurance has raised a total of $881 million across six rounds of venture capital funding.
Notable investors include CapitalG (Alphabet's independent growth fund), Munich Re Ventures, Global Founders Capital, Redpoint Ventures, TLV Partners, Ribbit Capital, American Express Ventures, and more.
During the company's recent Series E round, announced in April 2021, Next Insurance was valued at $4 billion.
Next Insurance is currently on a $200 million annual revenue run rate based on reporting from TechCrunch. This represents a 100 percent increase from the year prior ($100 million).