Executive Summary:
Lemonade Insurance is a digital insurance company that offers renters, car, pet-, and homeowners insurance.
Lemonade Insurance makes money by charging its customers monthly premiums. The business model of Lemonade is built on the theory of behavioral economics, for instance by donating any unclaimed surplus to charity.
Founded in 2015, Lemonade has grown to become one of the leading InsurTech companies across the world. The company went public in June 2020.
What Is Lemonade Insurance?
On the surface, Lemonade just looks like any other insurance company. Headquartered in New York City, it offers renters and home insurance policies for your home, apartment, condominium, or shared flat.
Claims can be issued on damages for your personal property, personal liability, loss of use, or medical payments.
But how does a fairly young company compete with various industry giants, who have operated their business for sometimes centuries (just for reference, over twenty insurance companies are part of the Fortune 500 list)?
Lemonade has two interesting twists with which it attracts its predominantly young customer base.
Digital First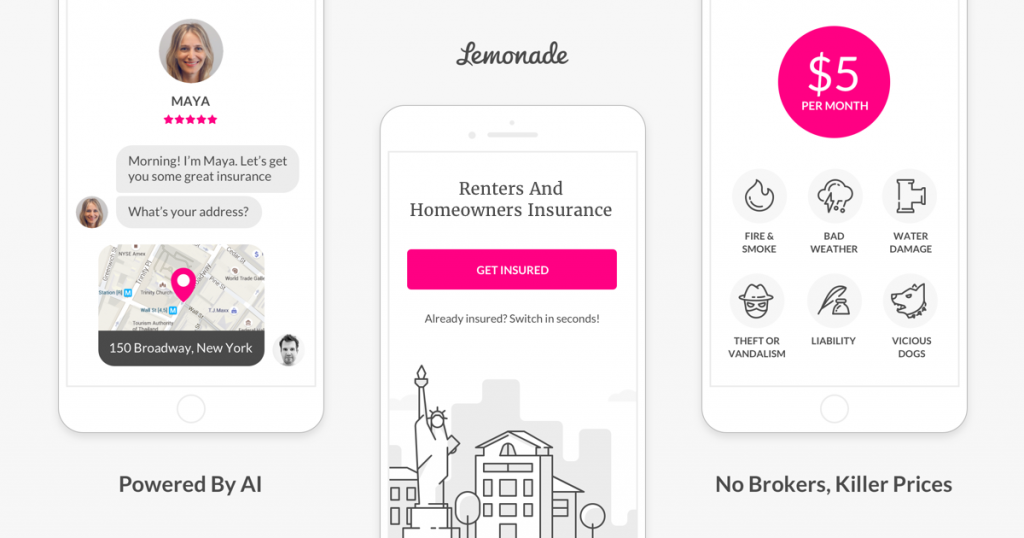 First, the company utilizes chat bots and machine learning to handle the signup and claims. Upon signup, the user is prompted a set of questions to assess the monthly fee paid.
Those questions range from the location and type of building, whether there are roommates or pets in the apartment, or if there's a fire alarm in the house. The fee structure changes based on the type of goods and events insured.
In a talk at TechCrunch Disrupt, CEO Daniel Schreiber added that "about a third of our claims are settled within about three or four seconds by a bot on your app."
And due to their chat bots, Lemonade is able to gather over 100 times more data points on its customers compared to its established competitors.
Lastly, the app offers a complete digital experience, where all your bookings and claims are managed either through their website or mobile apps.
Behavioral Economics
Traditional insurance companies are for-profit organizations. In order to maximize profits, they are incentivized to hold onto claims as long as possible while minimizing the amount of payouts.
In the beginning of 2016, Lemonade hired Duke Professor Dan Ariely as their Chief Behavioral Officer. He was tasked with implementing an incentive system in which customers can trust their insurance again.
In a 2016 interview with TechCrunch he stated "people feel justified in trying to screw up an insurance company."
Adding that "dishonesty is influenced a lot by our ability to justify it. If we are dealing with a party that we think is immoral itself than we [are immoral] and justify it. We think that everybody else cheats… it feels like a victimless crime."
To combat this evil image, Lemonade only takes a flat fee on every insurance. Any of the surplus that is not claimed then goes to the charity of the customer's choice.
Thereby, consumers don't feel the need to trick their insurance as they would give away less money to the charity of their choice.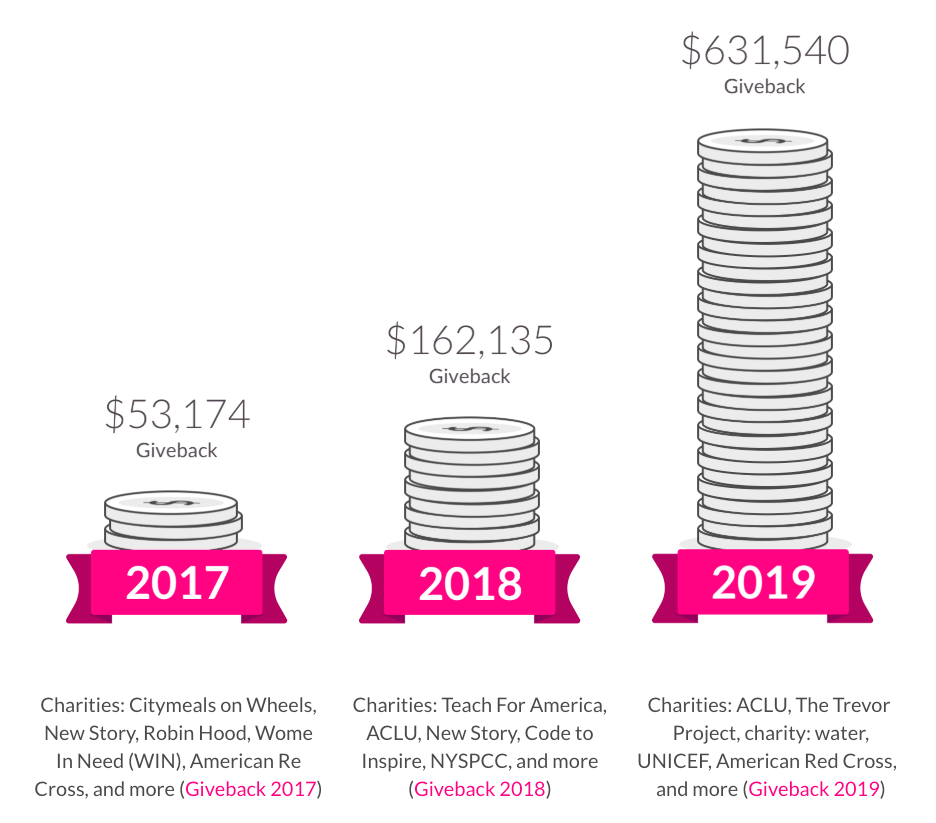 For the year of 2019, the company expects to donate $630,000 through its Giveback program.
What Does Lemonade Insurance Cover?
For now, Lemonade covers renters, car, pet-, and homeowners insurance. As for now, no other insurance policies are to be introduced.
Currently, Lemonade focuses on expanding its product from 22 US states to over 50 in 2019. Furthermore, the company has expanded into other countries such as Germany (2019) or France (2020).
A Quick History Of Lemonade Insurance
Shai Wininger and Daniel Schreiber founded lemonade in 2015. CEO Schreiber earned his law degree at King's College in London and went on to work on in Tel Aviv, Israel. At age 26, he quit the law to start an internet security company. While this endeavour did not lead to success, he moved on to work in various marketing and tech related positions.
COO Shai Wininger, on the other hand, has started four companies prior to Lemonade. Most notably, he was one of the co-founders at Fiverr, the freelance platform that listed on the New York Stock Exchange in 2019.
The pair met through a mutual friend in 2014 as Schreiber was looking to start a business again. Wininger's successful track record and expertise in product design and IT infrastructure seemed to be the perfect match.
Since both founders didn't possess any work experience within insurance, they hired industry veteran Ty Sagalow as their Chief Insurance Officer. Together, the trio made a bold decision:
Instead of selling insurance policies backed by established players, Lemonade would become a licensed carrier itself. This meant the company had to retain claim liability on its own balance sheet.
Luckily, they were quickly able to raise the necessary capital to provide the necessary securities. By December 2015, Lemonade raised $13 million from Sequoia Capital and Israeli VC Aleph.
The concept has proven to be appealing to their customers right from the start. After their official launch in 2016, the company managed to sign up over 14,000 customers within half a year.
Later that year, another $13 and $34 million in Series A and B funding respectively were injected into the company, proving the appeal of their business model.
The company continued to grow throughout the years, largely by offering new insurance products as well as expanding into new countries (such as Germany in June 2019).
The continuous growth allowed Lemonade to go public in June 2020. Its IPO became a catalyst for a variety of other InsurTech's that went public soon after (such as Root Insurance).
Today, Lemonade counts over one million paying customers while employing over 600 people.
How Does Lemonade Insurance Make Money?
Lemonade makes money by offering and selling renters, car, pet-, and homeowners insurance. They sell those insurance policies in a variety of countries such as the United States, France, or Germany.
Renters insurance starts at 5$ a month whereas homeowners pay at least 25$ a month. Insuring your furry friends starts at $12 per month.
Apart from its emphasis on technological expertise and social goodwill, Lemonade also prides itself in the transparency it offers to its customers. Therefore, they publicly communicate their fee structure to increase trust and transparency – two factors missing in the insurance industry.
Collected customer premium (the amount of money the customer pays for his or her insurance) is used by Lemonade in the following way:
25% fixed fee for Lemonade; used to cover administrative costs with surplus being their profit
75% used to fund claims, buy reinsurance, and cover taxes and fees; surplus goes to a charity of the customer's choice
For comparison, traditional for-profit insurance companies collect 35% premium fees.
Due to the vast amount of data Lemonade is able to collect, its algorithms can accurately predict the appropriate level of insurance one has to pay.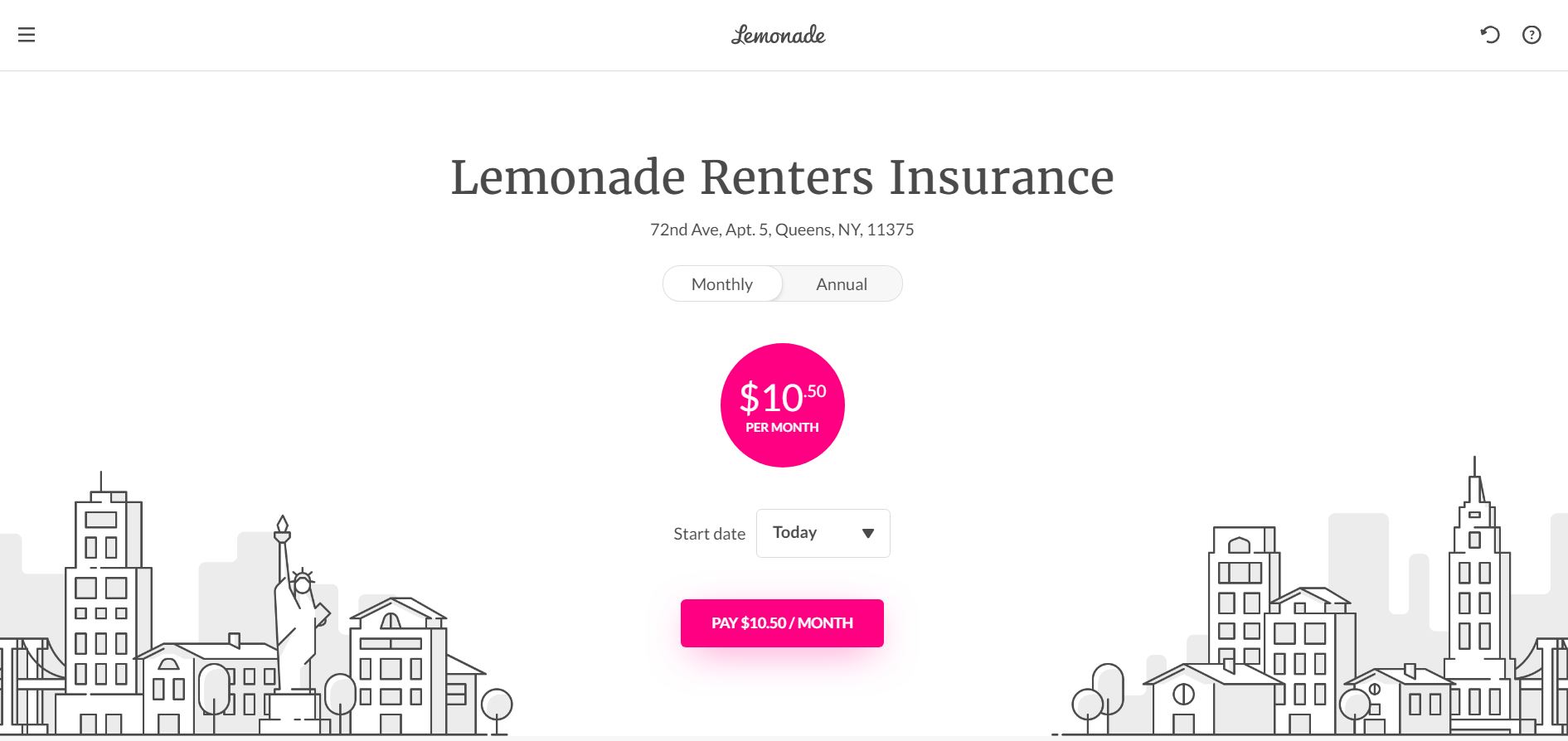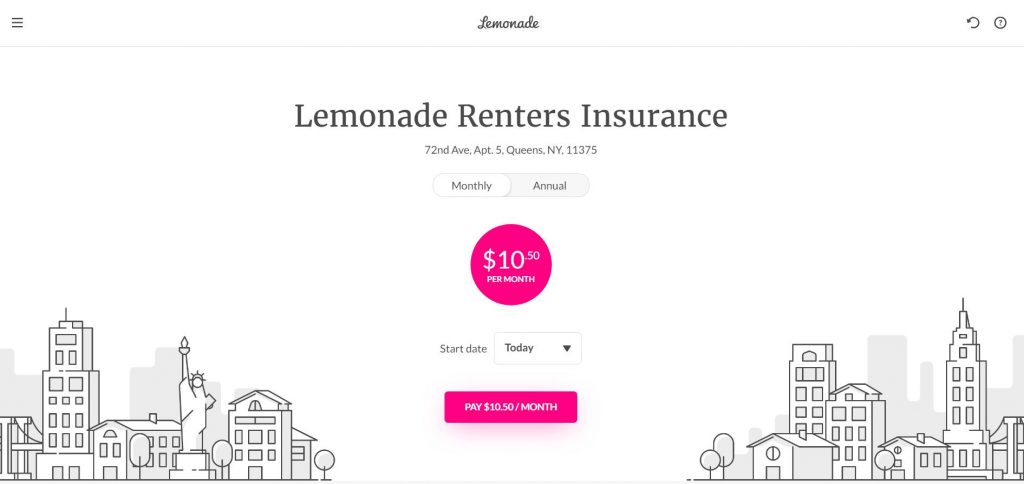 Furthermore, Lemonade uses various behavioral tactics to minimize fraud (and thus cost). Firstly, as any claims surplus goes to the insurance of a customer's choice, people are less incentivized to trick the system.
Another tactic Lemonade deploys is asking customers at the beginning (and not the end) of their claims process whether the information they gave is true.
Whether Lemonade will move into other insurance areas or change their fee structure has not been communicated yet.
Lemonade Insurance Valuation, Funding & Revenue
According to Crunchbase, Lemonade has raised $480 million in seven funding rounds. It's latest Series D round valued the startup at $2 billion.
SoftBank led the round, with participation from German insurer Allianz, General Catalyst, Google Ventures, OurCrowd and Thrive Capital. Other major investors into the company include Sequoia Capital and Aleph.
Lemonade raised another $319 million when it went public in June 2020. At the time of IPO, its business was only valued at $1.6 billion. Today, that valuation is above $5 billion.
For the fiscal year 2020, Lemonade Insurance has generated $213 million in revenue. This represents an increase of almost 100 percent from the $114 million it recorded the year prior.