Executive Summary:
Kahoot! is a learning platform that enables users to create and participate in quiz-based games, which are known as kahoots.
Kahoot! makes money from premium subscription packages, advertising, merchandise sales, and by licensing its game-based content to other companies. It operates under a freemium business model.
Founded in 2012, Kahoot! has grown to become one of the world's leading EdTech companies. The company went public in October 2019.
What Is Kahoot!?
Kahoot! Is a game-based learning platform that allows users to create and play educational games as well as quizzes. These games are referred to as kahoots.
In essence, Kahoot! presents the player with a question and then optional multiple-choice answers. The question can be accompanied by additional media files such as images and videos to add context and promote interactivity.
Teachers and other educators can either create a quiz themselves or choose from the thousands of questionnaires that had already been developed by Kahoot!'s user base.
On top of that, Kahoot! provides a slew of additional features that enhance a student's learning progress. With Ghost, for instance, students can play against their own previous high scores.
Teachers then receive detailed reports on how each of their students has performed and where there's room for improvement.
Kahoot! can, furthermore, be integrated with almost any modern video conferencing tool, such as Microsoft Teams or Zoom. That also allows teachers to host remote learning sessions.
Apart from its games, Kahoot! also offers a variety of other products. Examples include a digital whiteboard, an online academy for others to exchange content and tips, or a corporate learning platform named Motimate.
Kahoot! itself can be accessed by visiting the company's website or by downloading any of its mobile and tablet apps (available on Android and iOS devices).
How Kahoot! Started: Company History
Kahoot!, headquartered in Oslo, Norway, was founded in 2012 by Alf Inge Wang, Åsmund Furuseth, Jamie Brooker, Johan Brand, and Morten Versvik.
Whilst the business was formally launched in 2012, its inspiration dates back all the way to 2006.
Back then, Alf Inge Wang, a professor from the Norwegian University of Technology and Science (NTNU) in Trondheim, was overseeing Morten Versvik's master's thesis.
Out of his research arose a game called Lecture Quiz, which formed the eventual basis for what later turned into Kahoot.
Over the coming years, the duo had been joined by Brand, Booker, and Furuseth who provided them with additional skills in the fields of coding (Brand), design (Booker), as well as financing (Furuseth).
Finally, after six years, they ended up incubating the company in Oslo while raising a small seed round to finance the launch. The team, furthermore, rebranded the company from Lecture Quiz to Kahoot!.
In March 2013, they rolled out the first beta version of the product while presenting it live on stage at SXSWedu in Austin, Texas. Then, in August of the same month, the product was finally unveiled to the public.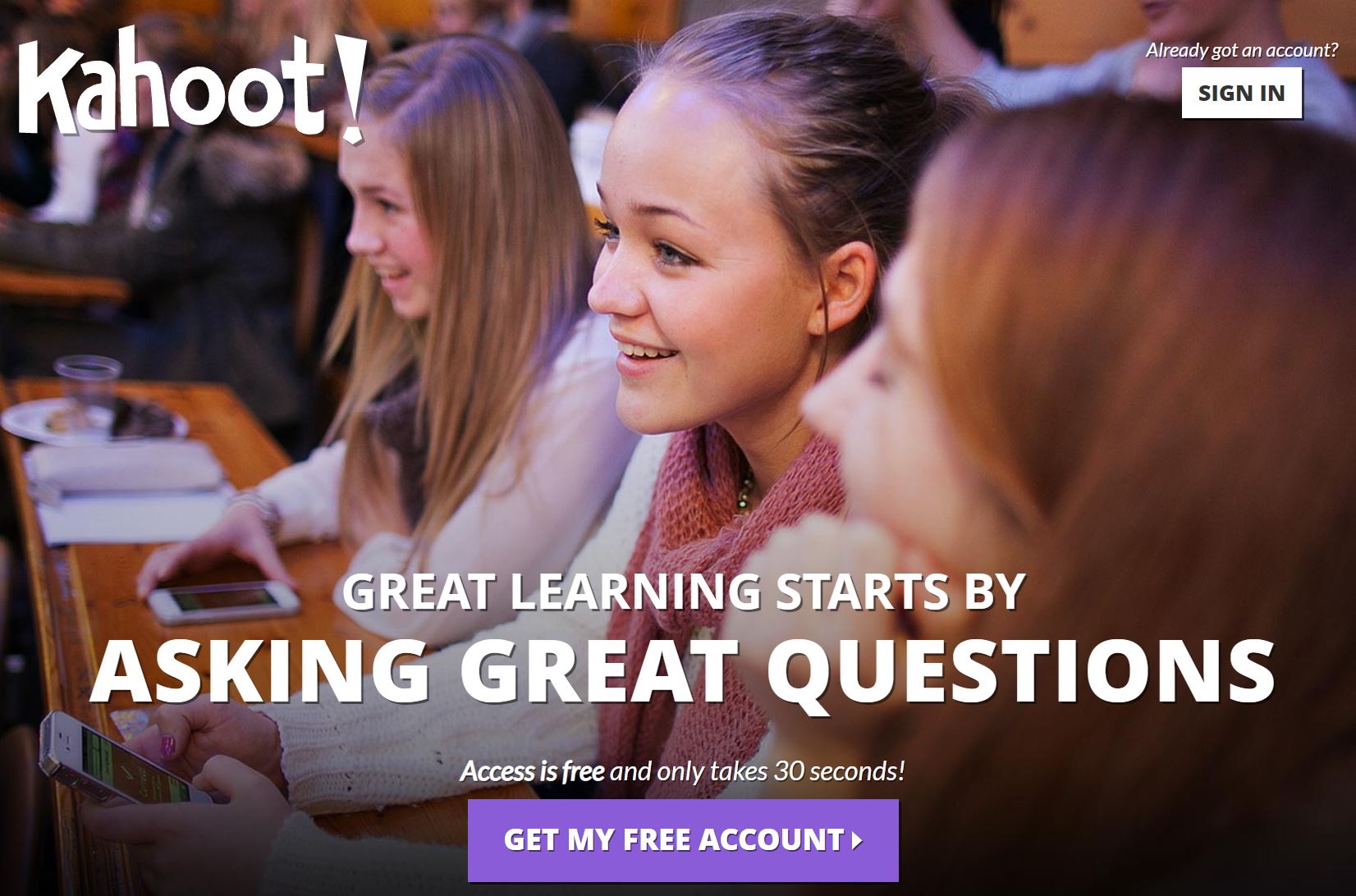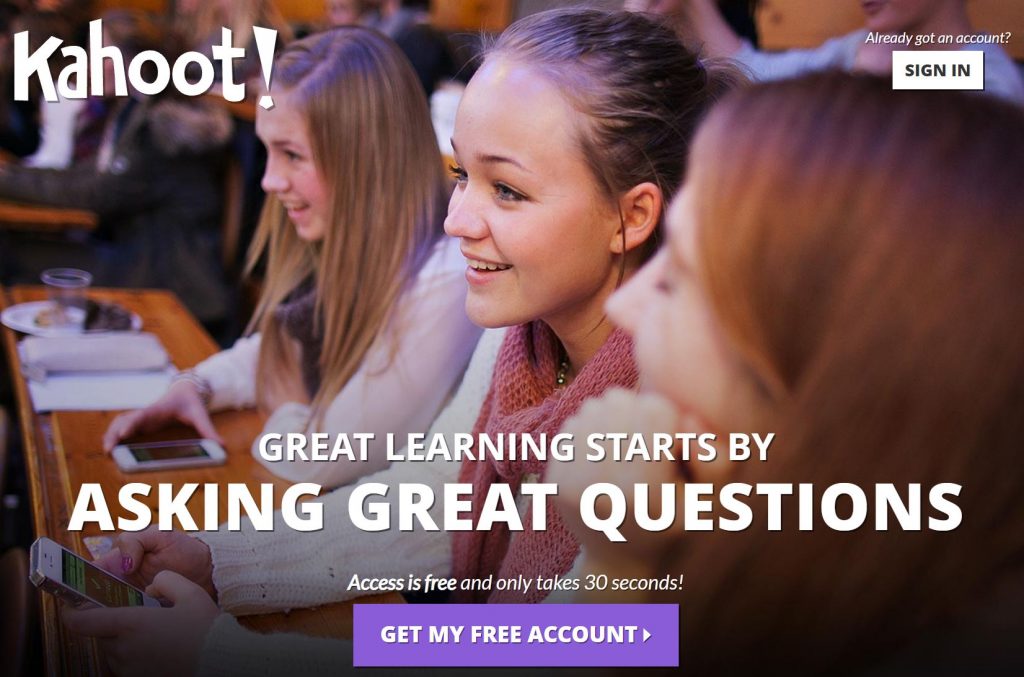 Within a matter of months, Kahoot! had already managed to attract millions of players to its game. Kahoot! pretty much grew by word of mouth when teachers, who saw immediate benefits in terms of class engagement, recommended it to their fellow colleagues.
On top of that, given that users could create their own games (and thus, for instance, adapt it to their own curriculum) allowed for the creation of millions of games. These games could then be used by others as well.
Lastly, since Kahoot! was (and the basic version still is) free to use, it wasn't creating any budgetary concerns for the notoriously underfunded education industry.
The continuous growth allowed the team to raise their first official round of funding. In June 2015, the company raised $6.5 million in funding. At that point, it had managed to attract over 35 million unique users to its platform.
In 2016, the company was able to hit the next stage of growth when it introduced its first-ever mobile phone apps for the Android and iOS ecosystem. Just days after the launch, those apps were already topping the respective store's educational charts.
The growth was rewarded with another round of funding. In September, Creandum, Northzone, as well as Microsoft's Venture Fund M12 poured another $10 million (Series A) into the company. However, not everything was always going according to plan.
A month after the funding announcement, long-time CEO and founder Johan Brand stepped down from his role due to burnout (which he only revealed much later). His replacement became Erik Harrell, an experienced executive from Opera Software.
Harrell helped to take Opera from a free product to a company with over $700 million in annual revenues. Given that Kahoot! was still free to use, his mission became pretty clear: figure out how to make some money.
However, most of his time was still spent on growing the product. In May 2017, for instance, Kahoot! announced an integration with Microsoft Teams to engrain itself more with corporations.
Then, in July, Kahoot! joined the Disney Accelerator program as one of 11 companies. Being in the program would allow the platform to launch features and products in cooperation with Disney.
Its continuous growth (the company counted over 50 million active users when it joined the accelerator) netted them an extension of their Series A round, adding another $10 million to the round (for a total of $20 million).
Weeks later, in October, the company finally began to generate revenue. It launched a premium product aimed at corporates in need of employee training (more on that in the next chapter).
By January 2018, the company had over 70 million monthly active users. Additionally, more than 50 percent of all the students in the United States, kindergarten through twelfth grade (or 30 million out of an estimated 60 million), were playing Kahoot! games on a regular.
Despite the exponential growth, the company had to face another leadership change. In February, Harrell stepped down from his position as CEO due to disagreements about the firm's future monetization strategy. Åsmund Furuseth, the firm's co-founder, became his replacement.
Weeks after his stepdown, Kahoot! managed to raise another round of funding (Series B), this time netting them $17 million. That round was eventually extended in October, which allowed the team to raise another 126.5 million Norwegian krone (around $15.4 million). As a result, Kahoot!'s valuation rose from $100 million to $300 million in a matter of seven months.
These two funding rounds allowed Kahoot! to invest in growth – this time by means of acquisition. First, the company launched its own accelerator program (named Kahoot! Ignite) to be able to incubate and invest in other EdTech startups, which it could potentially either partner with or outright acquire.
Then, in May 2019, Kahoot! acquired its first business. It bought DragonBox, a startup that builds math apps, for $18 million. Six days later, it acquired reading app Poio for $6.5 million.
Later that year, in October, Kahoot! went public on the Norwegian Merkur Market, which is a quasi-stepping stone between being a fully private company and a publicly-listed one. As such, it only made a small portion of its shares available to the public. The lightweight IPO yielded them another $25 million to work with.
However, the firm had to go through another leadership change yet again. Åsmund Furuseth stepped down as CEO to become the firm's Chief Product Officer. His replacement became Eilert Hanoa, a previous investor in the company who sat on its board since 2015.
Despite the constant executive shakeups, 2020 would turn out to be an extremely successful year nonetheless. Millions of students and teachers across the world, fueled by lockdown measures due to the coronavirus pandemic, were flocking to the platform to continue their classwork.
Essentially, the whole EdTech sector was lifted to heights it couldn't have imagined. Companies like Coursera or Duolingo were raising hundreds of millions and, in some instances, even able to go public after almost a decade in business.  
Kahoot! was certainly no exception. Between June and October, the company announced three rounds of funding, injecting $62 million, $28 million, and $215 million into the Kahoot!, respectively.
When SoftBank invested the $215 million in October, Kahoot!'s business was valued at a whopping $2.4 billion, a fivefold increase from when it went public a year prior.
Furthermore, Kahoot! continued to double down on its strategy to become a full-stack education platform for all kinds of organizations and use cases. In September and November 2020, it acquired Actimo (employee engagement and onboarding platform) and Drops (maker of language learning applications) for $33 million and $50 million, respectively.
The company also announced integrations and partnerships with the likes of Bitmoji, Disney (for branded games), as well as Zoom. Throughout 2021, Kahoot! simply doubled down on its expansion efforts.
Over the course of three months, from February to May, the company announced three acquisitions. In February, it snatched up Whiteboard.fi for $6 million. Corporate learning platform Motimate was purchased for around $25 million in April. Yet, in May, its biggest acquisition to date would be announced.
Kahoot! paid a whopping $500 million to acquire Clever, a U.S.-based single sign-on portal for educators, students, and their families. The acquisition allowed Kahoot! to double down on its platform strategy in which it plans to serve the educational needs of everyone, ranging from corporations all the way to schools.
Much of the rest of 2021 as well as 2022 was spent on inking more partnership deals with the likes of NASA, Star Wars, or Vimeo, among others.
In recent times, namely September 2022, Kahoot! announced that it had received a strategic investment from General Atlantic. The investor is now Kahoot!'s largest shareholder with an ownership stake of 15 percent, thus replacing previous backer SoftBank.
How Does Kahoot! Make Money?
Kahoot! makes money from premium subscription packages, advertising, merchandise sales, and by licensing its game-based content to other companies.
Let's take a closer look at each of the firm's revenue streams in the section below.
Subscriptions
The vast majority of the revenue that Kahoot! generates comes from the subscription packages that it sells to both corporations as well as educational institutions.
The company has a variety of offerings available, including:
Kahoot! Starter as well as Kahoot! 360 Standard, Presenter, or Pro targeted at individuals
Standard, Presenter, or Pro for teams
Kahoot! 360 for Enterprises
Kahoot! Event Bronze, Silver, or Gold for one-time events
On the enterprise side, Kahoot! works together with world-leading corporations such as Facebook, Google, Indeed, Amazon, Salesforce, and more.
Kahoot!, apart from offering subscriptions to enterprise customers, also sells them to individuals, teams, and even for one-time events.
A different set of features will be made available depending on what type of package is chosen. Generally speaking, the costlier the package, the more participants someone can host.
Back in December 2021, Kahoot! also introduced a new plan called AccessPass, which enables users to access educational content for as little as $3 per month. The course content itself is created by trusted creators and publishers on Kahoot! Marketplace. 
Furthermore, Kahoot! also generates subscription revenue from the various acquisitions it has made since 2019. The acquiree's products were then either bundled into the above offerings or remain standalone products (such as in the case of Clever).
The goal hereby is to become a full-fledged educational platform that is able to serve the needs of every imaginable customer. This, in turn, increases the firm's total addressable market (TAM) and provides them with additional opportunities for cross-selling at different user touchpoints.
Licensing
Another income stream for Kahoot! is licensing its content out to other publishers. Dubbed Kahoot! Publisher, the offering "helps educational publishers, brands, and content creators transform their content into interactive learning experiences while ensuring control over commercialization."
That essentially means that these publishers can embed Kahoot! games and other content natively into their own platform.
Partners using that solution include world-renowned brands like Time Magazine, National Geographic, or Merriam-Webster.
Kahoot! monetizes its Publisher product by charging an annual fee. The company has two available plans, namely P1 and P2, which cost €6,000 and €12,000 per year, respectively.
Merchandise
Kahoot! sells branded merchandise, namely clothing and various accessories, via its own online shop.
Selling branded merchandise probably isn't a huge revenue driver for the company. Instead, it enables fans of the company to show their association with Kahoot!.
This, in turn, can be an additional and free marketing channel for the firm, which should further boost growth.
Advertising
The last source of income for Kahoot! comes from the banner ads that it runs next to its content and tools.
Seeing ads can be avoided when users opt into one of the firm's subscription packages.
With that being said, since Kahoot! runs Google ads, it makes money whenever a user clicks on an advert (CPC).
Interestingly, other companies in the EdTech space also monetize free users with ads. Duolingo, which now generates hundreds of millions in revenue, displays ads within its language courses.
The Kahoot! Business Model Explained
Kahoot! has largely adopted a freemium business model strategy. This means that a majority of its content can be accessed at no cost while premium features incur a fee.
That fee, as I've outlined above, is charged in the form of the various subscription plans that Kahoot! offers.
One of the greatest advantages of adopting a freemium strategy is that it it enables companies to significantly boost user growth.
In the case of Kahoot!, it means that the firm offers its games at no cost. Those free users then become advocates for those games, which aids the company in selling it into the enterprise and to schools.
That concept is referred to as bottom-up sales. By already having people within an organization using the tools, Kahoot!'s sales reps have a substantially easier time explaining the benefits of their offering, which should increase the likelihood of a sale.
One unique aspect of Kahoot!'s business model strategy is its extensive focus on content.
It has created a dedicated marketplace where world-renowned organizations, including Disney, Intuit, or Microsoft, are creating content aimed at all kinds of learners.
Kahoot! and its publishers are thus engaged in a symbiotic relationship, meaning content creators benefit from added exposure while Kahoot! makes its platform even more appealing to all kinds of learners.
Additionally, Kahoot! can then monetize the content its partners create via the AccessPass subscription mentioned above.
While still in its early stages, it is evident that Kahoot! is trying to tackle the whole educational journey of a person. It already offers different content aimed at minors, teenagers, and college students.
Going forward, it wouldn't be unfathomable to assume if it also goes after learners that try to upskill themselves, which would put it in competition with the likes of Coursera or Udemy.
Kahoot! Funding, Revenue & Valuation
According to Crunchbase, Kahoot! has raised a total of $517.3 million across 10 rounds of equity funding.
Notable investors include General Atlantic, Northzone, the Disney Accelerator, Creandum, Microsoft, and many others.
When Kahoot! Went public back in October 2019, its business was being valued at about $500 million. Today, its valuation floats at around $1 billion.
For the fiscal year 2021, Kahoot! generated revenues of $90.89 million, up almost 300 percent from the $30.85 million it made in 2020.