Venmo, with over $230 billion in annually processed payments, is one of America's most popular financial applications.
It has become so ubiquitous that even U.S. president Joe Biden is using it (although that has caused all kinds of issues for the company).
And while Venmo has always presented itself as an independent entity, many don't know that it's actually operated by one of the world's biggest FinTech players.
In short, Venmo is owned by PayPal, which acquired the company back in 2013 after taking over payment processor Braintree.
How Venmo actually started, why PayPal acquired it, and its plans going forward will all be covered in the next few chapters.
How Venmo Got Started
Venmo, which is headquartered in New York City, was founded in 2009 by Andrew Kortina and Iqram Magdon-Ismail.
Kortina and Magdon-Ismail met each other in 2001 during a freshman event at the University of Pennsylvania, their alma mater. Both majored in Computer Science but Kortina later changed his major to Creative Writing and Philosophy.
Although his major wasn't always a certainty, wanting to start a business definitely was constantly on top of their mind. The duo, while still enrolled in college, founded their first company.
My Campus Post was a classified site aimed at college students that unfortunately never got anywhere. Over the course of the coming years, they would continue testing ideas.
Those included website analytics tool Swooge or web-based music-selling platform Philafunk. They would even build websites for local businesses.
But since none of these ideas really got them anywhere, they figured it would be best to join an actual startup to learn the ins and outs of the business world.
They simultaneously moved to New York City and joined a promising Y Combinator startup called iminlikewithyou.com. But after the company pivoted away from its online matchmaking use case towards casual gaming, they figured it would be best to move on.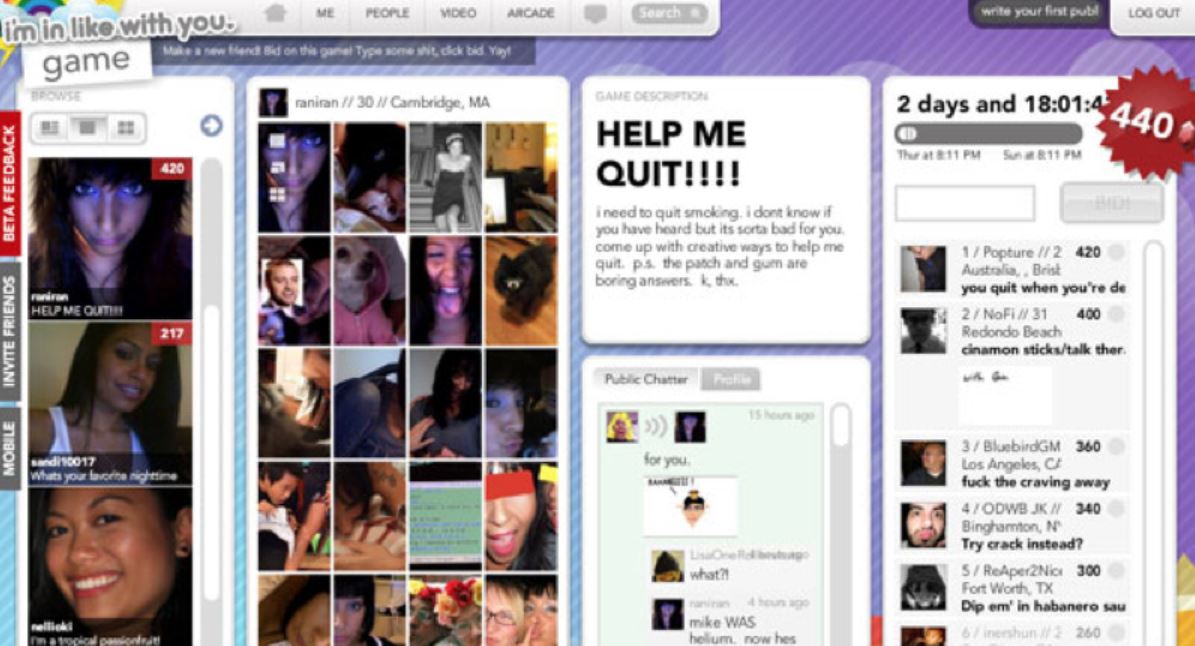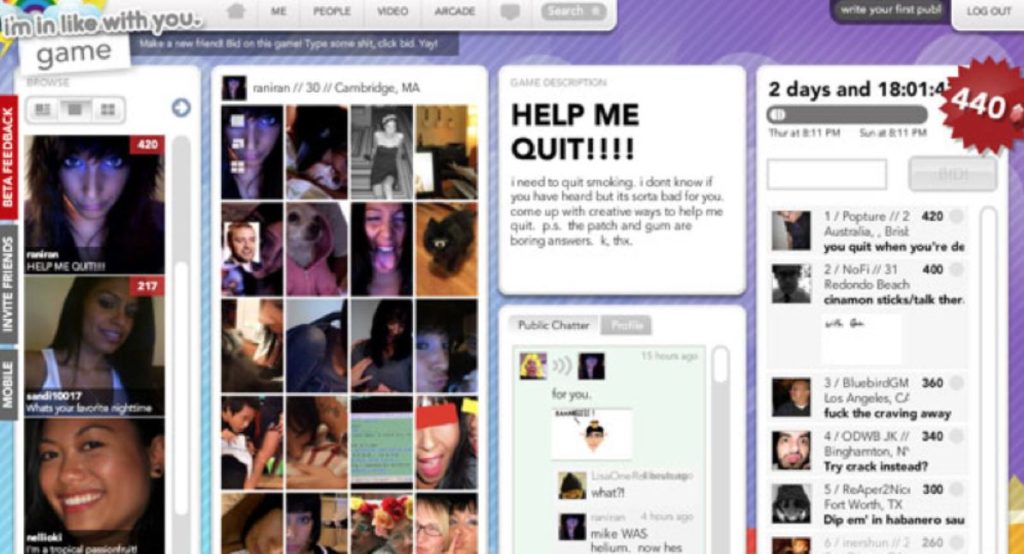 Over the coming years, Kortina and Magdon-Ismail held leading roles at other tech companies such as Bit.ly and Ticketleap. But being the entrepreneurs that they are, the bug to start something came back in full force soon again.
Their first foray into the world of payments was a startup called Yogorino, which they got the idea for after helping a friend set up a yogurt shop. Yogorino was essentially a USB-based system that allowed merchants to set up point of sale (POS) software and accept payments on the spot.
However, since the USB stick that they used would've cost $50 at a minimum, they figured that getting store owners to purchase them would simply be too hard.
The next idea they had in mind was a text messaging service that would enable people to download music by texting a number. This is also where the Venmo name, which is a combination of the Latin word vendere ("to sell") and "mo" (mobile), originated.
One faithful weekend would prove to be the seed that ultimately planted the idea for Venmo. Magdon-Ismail, who had moved back to Philadelphia, visited Kortina in New York City over a weekend.
Unfortunately, he forgot to bring his wallet, which forced Kortina to lend him some cash. And that cash was paid back using checks, which even back in 2009 was a major inconvenience. Having just worked on the music idea, the two figured that there must be a better way to send money to someone.
PayPal was already a thing back then. Plus, smartphones were taking the world by storm and allowing anyone to communicate with each other in an instant.
After some initial market research, they discovered a startup called Obopay, which had just raised $70 million and was doing something similar. But some deeper digging revealed that their app was extremely clunky and not really intuitive to use.
Excited by the prospects of revolutionizing payments, they developed a working prototype within a few weeks. All it took was to send an SMS to a Google Voice account they had set up using one's email and the money you wanted to transfer.
Their utilization of SMS technology was also the reason why Venmo remains a social payments app to this date. The text messages they sent would contain rich information including where they went or how that money got spent.
They convinced Sam Lessin, a startup founder himself, as well as Chris Stanchak, at the time CEO of Ticketleap and still Iqram's employer, to lead their first angel round of $1.2 million. This allowed them to finally leave their jobs in January 2010 and focus on Venmo full-time.
The seed funding, furthermore, enabled them to expand the free payments from simple text messages to a full-fledged mobile application.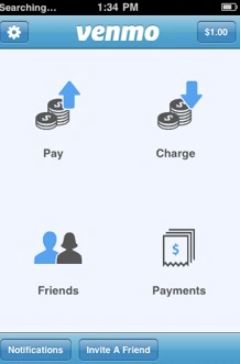 Since the founders were dealing with the personal funds of people, they kept the app in private beta for the coming two years and test things out accordingly. Meanwhile, an undisclosed Series A round from August 2011 added some additional cash cushion to its balance sheet.
Raising money was a necessary evil given that Venmo only began to monetize its platform in the mid-2010s.
Finally, in March 2012, the founders opened the app to the wider public. At that point, Venmo was already processing $25 million worth of payments every month. The opening of the platform also came on the backheels of a critical feature that Venmo had launched just a week prior: the ability to connect one's bank account to Venmo.
It also doubled down on its social aspect by introducing a Facebook-like newsfeed, which allowed users to see what their friends had been up to financially. The intention behind the newsfeed was to increase the virality aspect of the app, which the founders hoped would attract more people to Venmo.
Just a few weeks later, in August 2012, payments facilitator Braintree, which powered the credit card payments systems of companies like Airbnb and Uber, acquired Venmo for $26.2 million.
"Of the $4.5 billion in sales [Braintree] processes each year, $1 billion of those are on mobile phones," The New York Times reported at the time. Braintree, in essence, wanted to strengthen its mobile presence with the acquisition of a fast-growing service like Venmo.
And Venmo's founders, having only raised around $2 million in funding, likely couldn't resist the windfall from an app that still wasn't making any money. After all, the threat of PayPal and other payments giants, even traditional banks, entering the space was still looming over their heads.
Interestingly, it took all but one year until Venmo changed hands once again. In September 2013, PayPal, then still owned by eBay, announced that it just had acquired Braintree for a whopping $800 million in cash.
But why did PayPal spend this much to scoop up Braintree and Venmo in the first place?
Why PayPal Acquired Venmo (And Braintree)?
Admittedly, when PayPal respectively eBay announced the $800 million acquisition of Braintree, many just mentioned Venmo as a side note.
At the time, Braintree was one of the fastest-growing companies in the world of online payments and thus posed a potential threat to PayPal's bottom line.
PayPal had completely missed the wave of mobile-first marketplaces like Airbnb or Uber whose payments Braintree was powering.
Months prior, in March 2013, PayPal had unveiled its own mobile payment development tools. Although PayPal was the first financial company to offer APIs back in 2009, its dev tools remained complicated to navigate.
Unfortunately, given PayPal's size and the fact that it had to operate within a larger organization (eBay) meant that new features and improvements would only be launched very slowly.
Braintree, still being a fairly nimble startup, was shipping substantially faster. The same was essentially confirmed by PayPal developer relations head John Lunn who had the following to say in an interview with VentureBeat:
"We were moving down this track to build a new PayPal for developers, with new APIs and a new website, etc. The truth is, we weren't moving quick enough. We were moving fast, but we just weren't going as fast as we wanted to go. We looked kind of jealously at Braintree and what they were doing and how quickly they could innovate and were like, "We need to be like them." This is how you do that.
So basically, this acquisition means that we're going to keep Braintree as Braintree. We're going to keep them standalone, keep them with that startup speed that they have, and make Braintree the developer platform for everything we've been trying to do. The strategy is exactly the same as we had in March and what we've been trying to do all year. This just makes us able to accelerate it and keep things running, which big companies struggle with, to be honest."
More precisely, PayPal would begin funneling questions for its own developer platform through Braintree's team since the latter was famous for its world-class customer service.
However, another quick mention in the interview was far more telling. When asked why PayPal chose Braintree over other competitors such as Stripe, Lunn said that both Braintree and PayPal believed were big believers in mobile being the future.
At the time of the acquisition, Braintree was processing $12 billion in payments annually, a third of that already coming from mobile devices – with Venmo likely making up a significant chunk of that. For reference, PayPal itself processed $20 billion worth of payments that year.
And although analysts believe that Braintree's valuation ranges somewhere between $15 billion to $20 billion, its growth has largely been outshined by Venmo. And it would foolish to not assume that PayPal wasn't keenly aware of Venmo's future potential.
56 percent of all adults in the United States already owned a smartphone when PayPal bought Braintree and Venmo. And smartphone adoption was expected to increase by double-digit percentage points over the following years.
Additionally, most of Venmo's user base, particularly due to its social features, were millennials (also known as Gen Y). After PayPal had convinced Gen X that paying over the internet is very much possible, it needed a more modern avenue to onboard the next generation of potential high earners.
PayPal was also in the early process of being spun out of eBay, which meant that it needed to show growth to public market investors in order to drive interest in the stock.
Competition likely played a role as well. Payment processor Square, technically a rival of PayPal as well, had just unveiled the Cash App a few months prior and was seeing rapid adoption. The Cash App's growth certainly didn't go unnoticed given that PayPal's and Square's offices were located less than an hour from each other.
And those assumptions certainly proved to be correct. By 2015, Venmo was already handling transactions worth $7.5 billion. And in January 2016, it recorded its first-ever $1 billion month. That same month, PayPal finally began to monetize Venmo by charging merchants for accepting payments – and it hasn't looked back since.
What's PayPal's Plan With Venmo Going Forward?
The acquisitions of Braintree, Venmo, and a slew of other companies are all tied into the super app strategy that PayPal pursues.
That strategy became a reality back in September 2021 when PayPal first unveiled its redesigned app, which offered a combination of products including bill pay, a digital wallet, peer-to-peer payments, shopping tools, crypto trading, direct deposits, and so much more.
And acquisitions have been a key component in accelerating that shift. In 2019, for instance, PayPal purchased coupon app Honey for a whopping $4 billion, its largest acquisition to date. And a few years later, Honey's cashback program was directly incorporated into PayPal's core app.
Interestingly, though, Venmo itself will very likely remain a standalone application for the foreseeable future. Yet, within Venmo, PayPal seems to pursue a super app-based strategy as well.
What started out as a simple P2P payment app is now a platform that enables its users to invest in crypto, earn cashback rewards, and apply for credit or debit cards, on top of accessing a thriving social feed.
The free payments as well as social features act as a customer acquisition and retainment channel for Venmo through which it can upsell users. A more detailed breakdown of that business model strategy can be accessed here.
However, PayPal and Venmo aren't alone in the race to become America's first financial super app. The Cash App has adopted a similar playback and has actually been substantially more potent in rolling out new features including stock trading or free tax filing.