Executive Summary:
CoinMarketCap is a platform that tracks the price development of blockchain-related assets like cryptocurrencies, indices, and more.
CoinMarketCap makes money from subscription fees for its API, job listing fees, referral fees, as well as through advertising.
Founded in 2013, CoinMarketCap has become the world's leading cryptocurrency price tracking platform. It was acquired by Binance in March 2020 for $400 million.
What Is CoinMarketCap?
CoinMarketCap is a platform that tracks the price development of blockchain-related assets like cryptocurrencies, non-fungible tokens (NFTs), indices, and more.
A coin's price is calculated by obtaining the volume-weighted average of all market pair prices reported for any given asset. The pricing data itself is obtained from dozens of exchanges like Bitstamp, Coinbase, Gemini, or Kraken.
The platform provides users with a variety of data points, including the asset's current price, its 24h and 7d price development, market cap, 24h trading volume, or the circulating supply, amongst others.
CoinMarketCap currently tracks the price and other data of more than 20,200 cryptocurrencies as well as 500+ exchanges.
Developers who want to list their projects on CoinMarketCap will have to meet various requirements, including a functioning website, being operational for a set number of days, and more.
Apart from its price tracking product, CoinMarketCap also provides users with a number of other features, such as the ability to track their portfolio's performance, a watchlist, ICO calendars, job boards, and many more.
Additionally, it produces tons of educational content vis-à-vis blog posts, its own newsletter, videos it publishes on YouTube, as well as Alexandria, its own educational platform.
Users can even track what others are saying about their favorite project via CoinMarketCap's Twitter-like newsfeed.
CoinMarketCap can be accessed by visiting the company's website or by downloading its mobile apps (available on Android and iOS devices).
CoinMarketCap Company History
CoinMarketCap, which is headquartered in Dover, Delaware, was founded in 2013 by software developer Brandon Chez.
Not much is known about Chez who likes to keep a low profile (and often appears in interviews without showing his face).
What is established is that he graduated from the Rochester Institute of Technology in 2009 with a bachelor's degree in computer science.
He then went on to work for Lockheed Martin and Mediabistro, which operates a platform for journalists.
Around 2011, while on his lunch break at work, he came across a Hacker News article which stated that Bitcoin had reached parity with the U.S. dollar.
From there, he got deeper and deeper into the rabbit hole of cryptocurrencies and blockchains. He even opened up an account on the now-defunct Mt. Gox and purchased some Bitcoin.
Despite the ever-increasing interest in cryptocurrencies, transparency was still a major issue. For instance, traders like Sam Bankman-Fried (founder of cryptocurrency exchange FTX) were able to bank in millions by buying coins in American exchanges and selling them for higher prices in Asian ones.
In order to shed some light on the industry, Chez decided to launch CoinMarketCap, which went live around May 2013.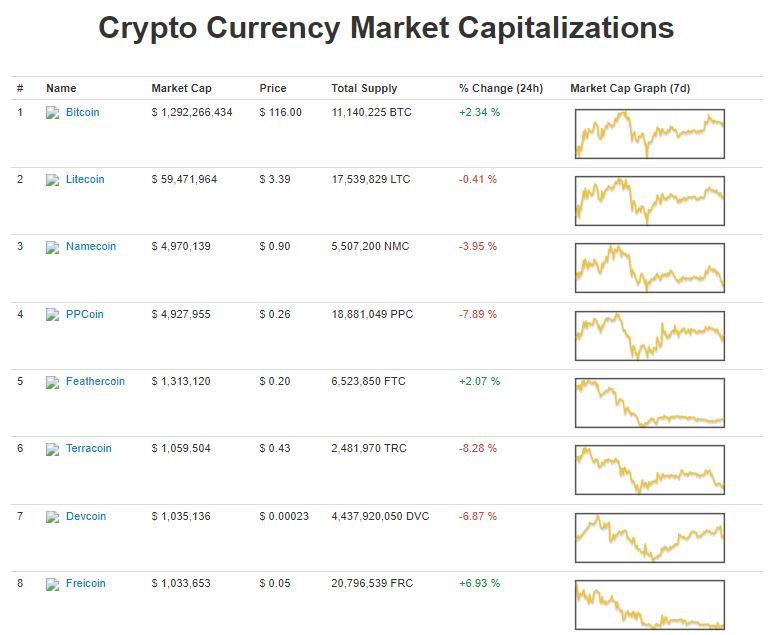 However, in those early days, CoinMarkerCap was still very much a side project of his as Chez had just started a job as a software engineer at Rocketrip, a company that helps other businesses to manage their expenses.
For the next two years, he worked on CoinMarketCap next to his day job, which he was able to finally quit in 2015. Months prior, in September 2014, Chez had been able to ink a media partnership with Cointelegraph, with the latter using CoinMarketCap's data to inform its reporting.
By early 2018, CoinMarketCap was one of the world's top 200 trafficked web pages. It had become so powerful that it was singlehandedly able to affect the price of Bitcoin, Ripple, and other cryptocurrencies.
On January 7th, Chez decided to remove trading activity from South Korean exchanges as their prices were quoted substantially higher compared to other countries. As a result, prices on the website fell sharply. For instance, XRP's price fell from around $3.40 down to $2.60. Prices for Bitcoin, Ethereum, and more dropped by as much as 15 percent.
It has to be noted, though, that the price of many cryptocurrencies was in sharp decline regardless of CoinMarketCap's actions. Just weeks prior, Bitcoin had reached an all-time high of $20,000 in what became known as the 2017 crypto bull run, which was consequently followed by an unprecedented bear market.
Despite the negative sentiment, CoinMarketCap was here to stay. In May, it finally unveiled its first-ever mobile app for iOS (an Android app was subsequently released in April 2019). By October, it managed to list its 2,000th crypto asset. In 2018 alone, CoinMarketCap recorded more than 3.6 billion page views.
However, with increasing relevance also came greater scrutiny. In March 2019, a report issued by Bitwise Asset Management accused CoinMarketCap that roughly 95 percent of bitcoin trading volume reported by the website is actually fake.
In an effort to provide more accurate data, CoinMarketCap, in May, announced that it would introduce the Data Accountability & Transparency Alliance (DATA) in order to provide "greater transparency, accountability, and disclosure from projects in the crypto space."
As part of the initiative, CoinMarketCap began to impose stricter requirements on exchanges, forcing them to provide access to their API and share information such as their live trading data and live order book data. Any exchange that failed to comply with the new requirements would be excluded from CoinMarketCap.
A month after launching the new initiative, CoinMarketCap also made its first-ever acquisition. It purchased electronic crypto trading fund Hashtag Capital in order to expand its efforts within its Data Accountability & Transparency Alliance.
Over the course of the coming months, CoinMarketCap continued to make changes to its system, for instance by altering the way it ranks coins or by adding new metrics such as Flipside Crypto's Fundamental Crypto Asset Score (FCAS).
It capped the year off by scoring a partnership with Yahoo Finance, which began using CoinMarketCap's data to allow visitors to track prices, trading volumes, and more for major cryptocurrencies.
In March 2020, after close to seven years of bootstrapping the business, CoinMarketCap announced that it had just been acquired by Binance, the world's largest cryptocurrency exchange by trading volume. Binance paid around $400 million to acquire the company.
CoinMarketCap would continue to remain a standalone business. However, industry insiders issued concerns that its neutrality and objectivity would be severely affected now that it is directed by greater corporate interest.
As a result of the acquisition, Brandon Chez announced that he would step down from his position as the firm's CEO. Carylyne Chan, who joined CoinMarketCap as its VP of Marketing in 2018, became his temporary replacement.
Under her leadership, CoinMarketCap continued to expand its ranking system by introducing new metrics as well as market pairings. Yet, her reign would only last for another five months when, in August, she stepped down from her role (alongside two other seasoned executives) to pursue her own startup.
Throughout the coming months, CoinMarketCap continued to add new products, including an educational tool called CMC Alexandria. The platform would also start to feel the heat of increased competitive pressure. By the end of 2020, CoinGecko, another price-tracking platform, had managed to close the gap in terms of monthly visitors.
CoinMarketCap, however, remained undeterred. In March 2021, it added a buy option, sponsored by Binance, to allow users to purchase cryptocurrencies directly on its platform. A month after, in April, it yet again removed many South Korean exchanges from its calculations to inflated prices.
Another sign of CoinMarketCap's staying power was on display in September when the Chinese government banned access to its platform (as well as CoinGecko and TradingView).
Then, in October, the company had fallen victim to a hacking attack that leader around 3.1 million of its email addresses. Luckily, no passwords or other sensitive data points were comprised.
Its issues continued when, in December, a glitch exponentially increased the holdings users were tracking, making them believe they suddenly became reach. As a result, Crypto.com removed data from CoinMarketCap and terminated their partnership.
How Does CoinMarketCap Make Money?
CoinMarketCap makes money from subscription fees for its API, job listing fees, referral fees, as well as through advertising.
Let's take a closer look at each of its revenue streams in the section below.
Subscription Fees
In August 2018, CoinMarketCap introduced a professional API that allows other businesses to tap into the data hosted on its platform.
Customers can utilize the API to display a variety of data points on their own platforms and products, such as prices, trading volumes, market caps, and many more.
Example partners that take advantage of CoinMarketCap's API include Coinbase, Opera, Samsung, CoinFi, and many others.
CoinMarketCap generates revenue through its API by offering monthly and annual subscription plans.
Plans range from $29 per month (dubbed Hobbyist) to $699 per month (named Professional). There is also a Basic plan that is free and can be used to test the API. Lastly, pricing for its Enterprise plan is available based upon request.
The plans differ in terms of the number of data points one can use, the call credits, time period, as well as whether it can be used for personal or commercial purposes.
Interestingly, CoinGecko, the biggest competitor of CoinMarketCap, monetizes its platform via a similar API. However, CoinGecko likely benefits from the fact that it is still independent and not owned by a large entity such as Binance.
After all, other exchanges may be worried to work together with CoinMarketCap over fears of Binance getting access to their trading data (which is unlikely but still a possibility).
Job Listing Fees
Employers seeking to hire people in the blockchain and crypto space can do so by posting a job on CoinMarketCap's own job board.
A single posting will cost $150 while five jobs will be equal to $699. The job board is visited by more than five million people every month, thus giving prospective employers massive exposure.
These employers will also have a greater chance of finding a suitable client since most of the people that visit CoinMarketCap should have an inherent interest in the space.
Referral Fees
As previously mentioned, CoinMarketCap allows users to purchase different cryptocurrencies from its platform.
Users will then be redirected to partner websites, which include blockchain.com, crypto.com, or Binance.
Whenever a user registers an account on those platforms and conducts a purchase, CoinMarketCap will receive a referral fee (or affiliate commission) for bringing in that new user.
Similarly, CoinMarketCap has also created a comparison tool for platforms that allow users to borrow and lend cryptocurrencies.
Partners include Bitfinex, BlockFi, Ledn, StormGain, and many others. Yet again, if a user applies for a loan or issues one coming from its platform, that partner will pay CoinMarketCap an affiliate commission.
Advertising
Lastly, CoinMarketCap also generates a little bit of revenue through advertising. That income is mainly generated from its YouTube channel where the company publishes different educational videos.
CoinMarketCap also hosts a weekly crypto recap podcast which it currently does not monetize (but may in the future).
In the future, almost all of the platform's revenue was derived from advertising. More precisely, it displayed banner ads across its website.
Who Owns CoinMarketCap?
CoinMarketCap is fully owned by Binance, a cryptocurrency exchange that was founded in 2017 by Changpeng Zhao (CZ).
In March 2020, Binance announced that it had acquired CoinMarketCap. Subsequent reporting revealed that Binance paid around $400 million to acquire the data provider.
CoinMarketCap would, however, remain an independent company and only work with Binance on selected features, for example allowing users to purchase BNB tokens within the platform.
The majority of the acquisition money likely went into the pockets of co-founder Brandon Chez who had built the company from the ground up and never took in outside investment.