Executive Summary:
QPay is a platform that allows university unions, societies, and clubs to engage with the students on their campus. It also offers a virtual debit card in partnership with Mastercard.
In 2018, the founders of QPay participated in Australia's version of Shark Tank, earning them the title of the show's highest earning business. QPay currently serves 1 in every 5 students in Australia.
What Is QPay?
QPay is a platform that allows university unions, societies, and clubs to engage with the students on their campus.
Students can browse and attend various events that are organized just for them and take place near campus. Consequently, they can also become members of the societies and clubs that organize those very same events.
Users can even purchase the latest society merch right from the QPay app, which is available for both Android and iOS devices.
Separately, those student unions get access to a separate dashboard from which they can track signups, manage grant applications, set up ballots and other votes, view ongoing and publish new events, and so much more.
Additionally, QPay gives them access to over 1,000 exclusive deals and rewards such as discounts on food or subscriptions.
Some of those deals are only available when you use QPay's own debit card, which is issued in partnership with Mastercard. The card itself can only be topped up via bank transfer.
However, it has to be noted that QPay does not issue physical cards. Instead, it only provides students with virtual ones that can be used for online or physical purchases when added to your phone's wallet.
QPay, apart from its home country of Australia, is also available in Canada, New Zealand, and the United Kingdom.
The app made a name for itself when QPay appeared on Australia's version of Shark Tank back in 2018. How it came to be, who's behind it, and what its founders have been up to since will all be covered in the next few chapters.
What Happened To QPay?
QPay, which is headquartered in Burwood, Australia, was founded in 2015 by Zakaria Bouguettaya and Andrew Clapham.
The two founders met each other during their computer science studies at the Australian National University (ANU).
Bouguettaya, for his part, already created a successful app before QPay. He was late for an interview with the Australian Tax Office (ATO) because the local bus operator didn't keep departure times up to date.
He ultimately decided to build an app called MyBus, which is still used by tens of thousands of people in the Canberra area. And don't feel too bad for him: Bouguettaya wound up being hired by the ATO as a full-time software engineer despite being late to the interview.
Clapham, in the meantime, was busy getting his own firm off the ground. Right after graduating, he launched an app development agency, which eventually grew into the region's largest Android and iOS development agency.
His old buddy Bouguettaya decided to join him nine months into the business. For the next three years, until late 2014, they remained focused on developing apps on their clients' behalf.
However, after more than 60 shipped projects, they figured it was time to build an application of their own again.
Unfortunately, not all of those endeavors were successful. For example, they tried launching an app that would encourage women to regularly hit the gym. The app was shelved soon after launch simply because they didn't understand women as well as they thought.
A restaurant visit would ultimately serve as the inspiration for launching QPay. Bouguettaya and friends of his tried to split a bill at the restaurant they were eating on but weren't able to.
Being the scrappy internet entrepreneur he is, Bouguettaya figured that there must be a better way to handle the awkwardness of splitting payments.
Initially, they named their new invention QuicklyPay.it, a peer-to-peer (P2P) payment app that enabled users to easily collect money from shared expenses such as said restaurant bills.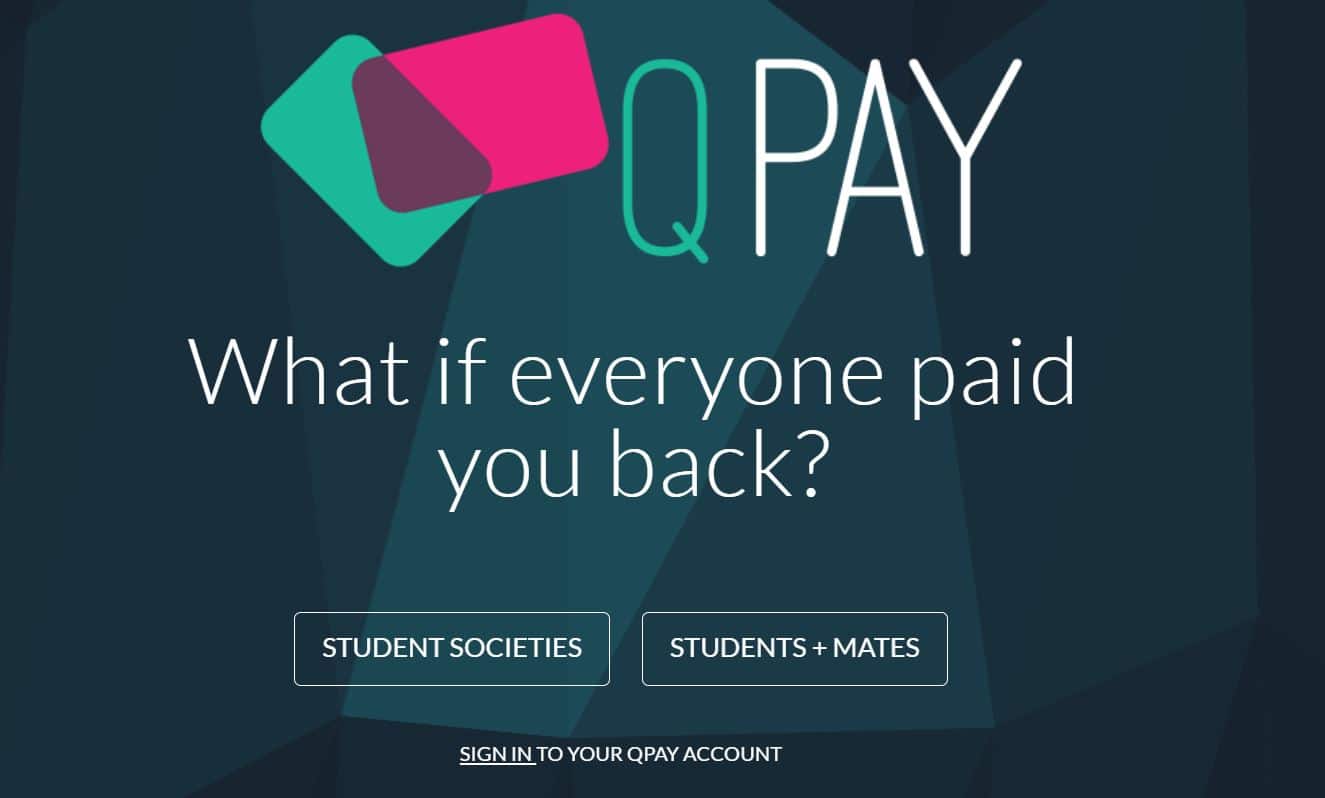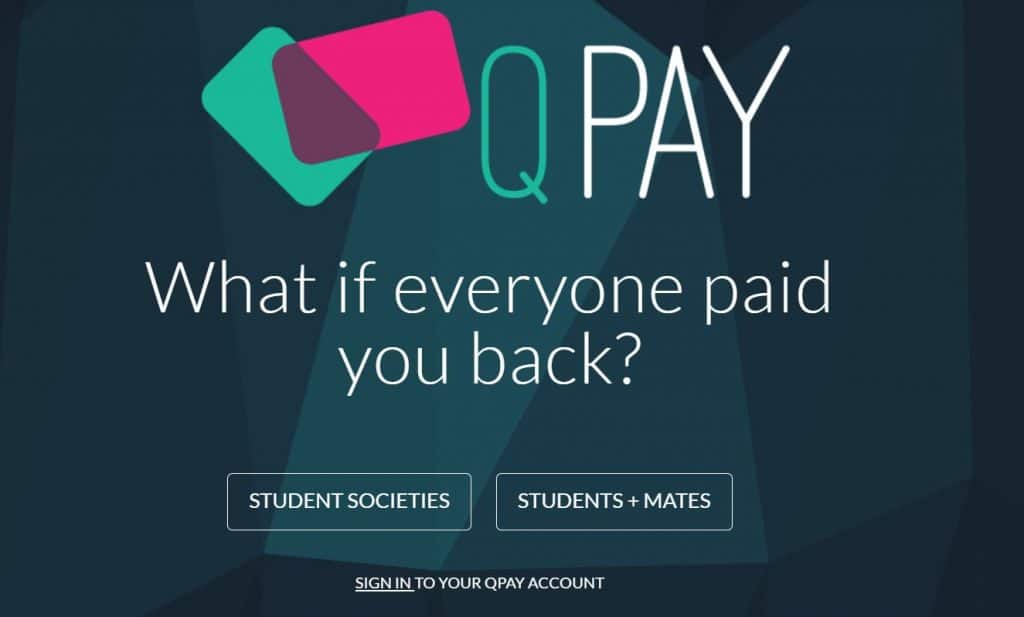 Ironically, three years later (2018), three Australian banks budded together to launch Beem It, which is now the country's leading P2P payment app.
What set QuicklyPay.it apart from other providers was the fact that users could send and accept payments using Bitcoin.
In late 2015, the founders managed to raise a seed round of AU$ 400,000 from various investors such as Blackbird Ventures, Artesian VC, and AngelCube.
Getting a free P2P payment app off the ground isn't the easiest feat to pull off, though. Customers are generally not willing to pay for those services, which consequently requires founders to keep on raising money.
In the United States, for example, pioneer Venmo was bought out months after being launched. The Cash App, which was launched by Afterpay acquirer Block (formerly Square), was initially being used as an ecosystem and customer acquisition play (but has since developed into a huge money maker).
As a result, Bouguettaya and Clapham decided to pivot to offer payment and ticketing services to university students in Australia. With the new business model, they were able to take a chunk out of the booking price – and create a viable business in the process.
The first event they helped facilitate was a tiny graduation dinner where they sold around 30 tickets. Luckily, the next event, a music festival, already brought in 2,400 ticket sales. The rest, as they say, is history.
A year after the pivot, in October 2017, the founders managed to win AU$50,000 as well as a mentoring session with Shark Tank investor Steve Baxter after taking part in American Express' Business Explorer Grant. Interestingly, this wouldn't be their last encounter with Baxter (but more on that later).
At that point, QPay was already projected to facilitate AU$10 million worth of payments on an annual basis, up from the AU$5 million it handled in 2016.
However, not everything was always going according to plan. Some students were using their university emails and passwords to access QPay, which posed significant risks to the security of said accounts.
This didn't derail the founders from launching QPay in the U.K. in late 2017. Months later, in March 2018, they raised their second round of funding. High-profile investors, such as Sydney Angels, poured AU$570,000 into QPay as part of the funding round.
The founders used portions of that funding to launch QPay's debit card, which had over 5,000 people on the waiting list before it was unveiled.
At the time of the launch, a total of 150,000 students in the U.K. and Australia were registered on the platform. That number would soon skyrocket, though.
First, the founders raised around AU$620,000 million in venture funding from Sydney Angels. That funding was supplemented with another AU$380,000 from Shark Tank hosts Steve Baxter and Naomi Simson.
The founders had just appeared on the show. The showrunners even labeled it the "highest earning business in Shark Tank history", which raised their profile even further. Baxter and Simson were granted 8.4 percent of the firm's equity in exchange for investing the money.
During the show, they, furthermore, disclosed that QPay generated AU$220,000 in revenue from the AU$10 million in transactions it had facilitated during 2017, implying a take-rate of 2.2 percent.
Unfortunately, this was also the last we've seen from Clapham. He stepped down from his director role and ultimately departed from the business in late 2018.
Luckily, the departure didn't affect the growth trajectory of QPay too much. Muhammad Satti, who joined QPay from Deloitte Australia, effectively replaced Clapham and now leads the business together with Bouguettaya.
They, furthermore, put the funding they received to good use. Over the course of 2019 and 2020, QPay expanded into New Zealand all while managing to have one of every five students in Australia using the app.
The management team, in order to continue with those expansion efforts, decided to raise more funding. Only this time, it would be retail investors chiming in.
In July 2021, QPay secured AU$1.15 million in equity crowdfunding from 745 different investors via Birchal. The campaign was certainly a success given that the team only aimed at raising AU$500,000.
Simultaneously, QPay announced a partnership with Aussie neobank Volt to help its students to create healthy saving strategies, among many other initiatives. As a result, Volt can then serve those students once they graduate.
Meanwhile, the team used portions of the funding to launch in Canada in conjunction with the start of the academic year in September 2021. Rumors have recently popped up, stating that QPay might also expand into the United States, which is by far the world's most lucrative student market.
As of today, QPay employs around 30 people in Australia. The firm continues to work on expanding the core product to eventually serve all students in Australia.
Who Owns QPay?
QPay does currently not disclose its ownership structure. As a company in private ownership, it is not obligated to do so.
However, we do have some data points that help us better understand how the firm's cap table is currently set up.
First, the founders gave up 8.4 percent in equity to Shark Tank investors Steve Baxter and Naomi Simson in exchange for AU$380,000 in funding.
This implies that the founders were able to amass a post-money valuation of around AU$4,523,000 (AU$380,000 / 8.4 percent).
During its 2021 equity crowdfunding round, QPay's pre-money valuation (= before any money was invested) was bumped to around AU$15 million.
Retail investors poured in another AU$1.15 million, which ultimately leads to a post-money valuation of AU$16.15 million.
As a result, the retail investors were able to collectively acquire an ownership stake of around 7.66 percent (= AU$1.15 million / AU$15 million).
QPay's founders have thus given away a minimum of 16.6 percent (8.4 percent + 7.66 percent) in equity.
In reality, that number is substantially higher given that QPay has raised three additional rounds. Unfortunately, valuations were not disclosed during those funding rounds, which makes it impossible to determine how much equity the founders gave up in total.
QPay, during the crowdfunding campaign, stated the goal of wanting to go public within the next 3 to 5 years. The firm's ownership structure will therefore be revealed once it files for an IPO.