Executive Summary:
Dubsmash is a social media app that lets its users create short-form videos based on audio clips from famous songs, movie scenes, quotes, and more.
Dubsmash was shut down because Reddit wanted to embed its video creation tools into its own platform.
What Is Dubsmash?
Dubsmash is a social media app that lets its users create short-form videos based on audio clips from famous songs, movie scenes, quotes, and more. The pre-recorded sounds are known as dubs.
Like TikTok, the goal of Dubsmash is to create viral video content that will be shared across different platforms. To that extent, Dubsmash inserts its logo on the bottom corner of every video.
Users can, furthermore, share their dubs with friends on other platforms such as Facebook or Instagram. They can even upload their own sounds to the platform.
The layout of the app is very simple. Once logged in, users can browse a feed to see what their friends and other people they follow have posted. Alternatively, they can hit the Trending tab to find new content (based on hashtags or sounds).
Videos can be directly recorded within the Dubsmash app. To allow for further customization, Dubsmash has added some visual features such as color filters, a zoom function, or the ability to alter the length of the video.
Dubsmash itself is available on mobile devices only and can be downloaded via Google's Play Store or Apple's App Store.
The app was ultimately shut down in February 2022. How it came to be, who's behind it, and the reason for its shutdown will be covered in the next few sections.
What Happened To Dubsmash?
Dubsmash was founded in 2014 by Jonas Drüppel, Roland Grenke, and Daniel Taschik. The founding team met each other in 2012 during a hackathon in Berlin.
They've hit it off immediately and started working on startup ideas soon after. While the first one was a quick failure, others panned out better. One of them was Starlize, which allowed its users to create short-form music videos.
While the app never really took off, it ultimately became the foundation for what would turn into Dubsmash. And the founders made sure to not repeat the mistakes that plagued Starlize.
For starters, the Dubsmash team took their sweet time to talk to potential users (like their family members or university students). From that arose a much cleaner and simpler UX, which made the Dubsmash app extremely intuitive and easy to use.
Next, they've learned that Starlize users preferred to exchange their videos privately, so Dubsmash integrated directly with the Facebook Messenger and WhatsApp.
Lastly, the team remained extremely lean, both on the people count as well as with its engineering decisions. The external video sharing capabilities required users to save videos outside of the app (and Dubsmash only needed to store the sounds), which ultimately drove down infrastructure costs.
The Dubsmash app was launched on November 19th, 2014. Within a week, it became the number one app in the German iOS store. 29 more countries followed in the weeks after.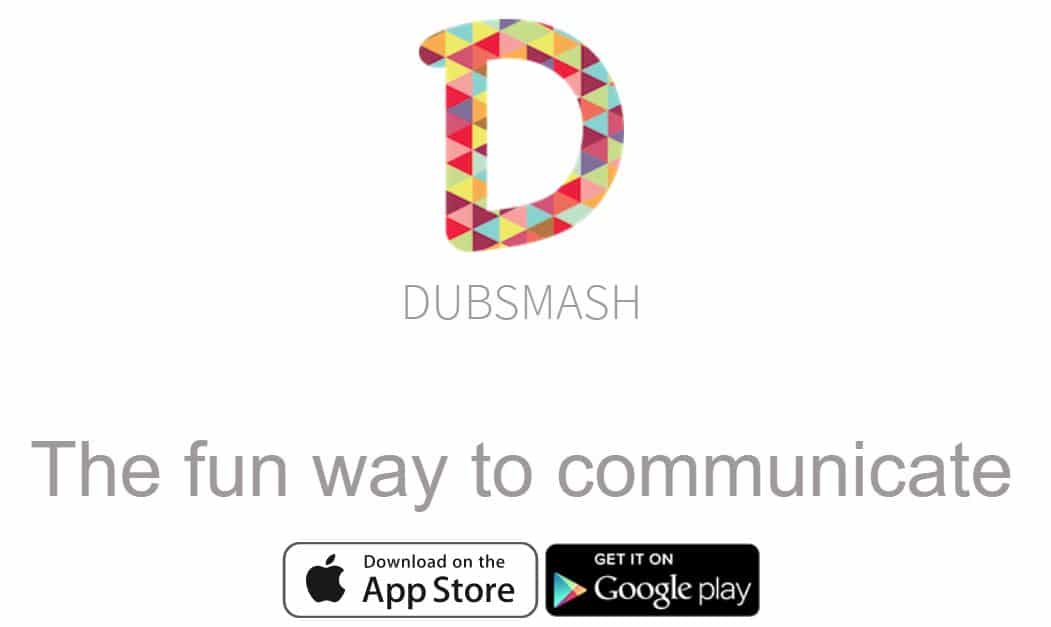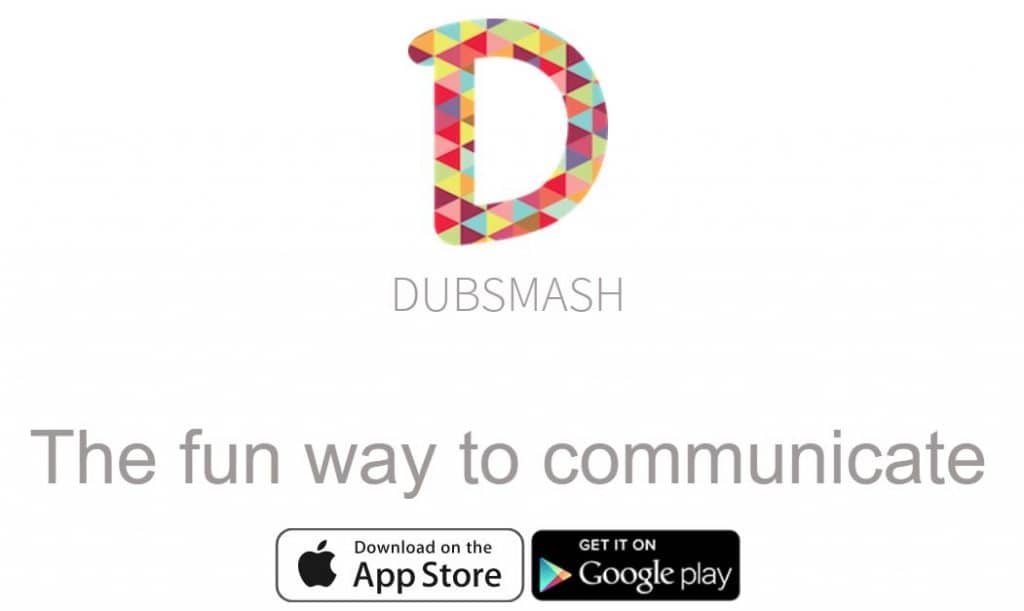 As a result, the app was downloaded close to 50 million after weeks of its launch. Many celebrities, such as Jennifer Lopez or Selina Gomez, became early adopters and shared dubs on their highly-frequented social media channels.
In August 2015, Dubsmash announced it has raised a $5.5 million Series A led by Index Ventures. It followed it up with a €9 million Series B round in December 2016. Its user count had swelled to more than 200 million members during that time.
Dubsmash had to raise money because the company remained opted against showing ads. This was (and still is) a common theme for many social media platforms which refrain from displaying ads not screw up the user experience.
Unfortunately, a much bigger problem was the fact that Dubsmash's team, which grew to over 40 employees, did not know how to make its app sticky. Its users were simply seeing it as a utility for creating videos, but not staying on the app.
Furthermore, the product team built features with the mentality of "if you build it, they will come", and deferred from its early strength of consistently talking to users. As a result, Dubsmash's monthly retention rate plummeted to 5 percent.
Lastly, Dubsmash's extremely international and diverse user base made it hard for the startup to find resonance and deep user engagement with a specific demographic.
To get the company back on track, major reorganization initiatives were required. First of all, the firm dramatically decreased its headcount from over 40 to less than 10 employees.
Two of them included co-founders Roland Grenke (June 2016) and Daniel Taschik (February 2017), who left the company because of disagreements about the new strategic direction (which was led by Drüppel).
Next, the company moved its headquarters from Berlin to New York. It wanted to tap into a culture, which was able to adapt to the ever-changing requirements of a social media startup. Germany has traditionally been very process-driven and was simply lacking the pool of creative employees that a platform like Dubsmash required.
The move also helped the company to deepen its focus on a set demographic. Dubsmash's team decided to go after American teenagers. Additionally, it stopped relying on celebrities to create viral video content and instead turned to niche influencers that used the app on a regular basis.
One of them became dancers, who started using the app to display their dance moves with their following. The company hired a team of 10 full-time and contracted employees that then engage with its community.
They'd message them directly on Instagram and other platforms to get feedback on potential new features.
Dubsmash often even shared videos of these mini-influencers on their social media accounts, further solidifying the relationship with their user base. Sometimes, they even launched dance competitions to award the best performers on its platform.
Lastly, the newly-established team spent one year redesigning the Dubsmash app, which was specifically designed to fit the interest of its niche user base. After months of hard work, they unveiled the new Dubsmash in October 2018.
As a result, Dubsmash's retention rate increased by seven-fold to almost 35 percent. Nevertheless, the company had to face some major blows.
In December, two months after the relaunch, 162 million Dubsmash accounts were compromised and their data, such as unique email IDs, geographic locations, names, and passwords, were sold on the dark web.
The team, to beef up its security as well as push its new app, decided to raise another $4.7 million in venture funding in March 2019.
Over the coming months, Dubsmash introduced a variety of features that were tailored at helping its creators earn more money. That strategy was derived from the failure of Vine, which had been notorious for ignoring many of its influencers.
By the beginning of 2020, it managed to record over one billion video views per month. Competitors like TikTok would even downgrade videos of Dubsmash creators who used the app's watermark in their content.
Dubsmash's beef with TikTok escalated when many of the latter's influencers used dance moves inspired by Dubsmash influencers within their own videos – without any form of acknowledgment and attribution.
Throughout the summer of 2020, its views soared by more than 200 percent after various countries, such as India, banned access to TikTok. Former U.S. President Donald Trump, furthermore, publicly contemplated banning the app and said it would pose a huge security risk to American society.
As a result of the app's renaissance, rumors began to emerge about Dubsmash being potentially acquired. Both Facebook and Snapchat held multiple talks with Dubsmash executives but the parties ultimately couldn't agree on a price.
However, an unlikely suitor would soon emerge and take advantage of those stalling talks. In December 2020, Reddit announced that it had acquired Dubsmash for an undisclosed amount. Co-founder Drüppel (as well as a variety of other key executives) joined Reddit's video team as part of the acquisition.
Over the course of 2021, Reddit simply left Dubsmash untouched. But because TikTok eventually managed to sort out its issues and continued to be funded with hundreds of millions of dollars, Dubsmash's relevancy would soon begin to fade again.
It, therefore, only came as somewhat of a surprise when Reddit, on November 23rd, 2021, announced that Dubsmash would be shutting down. Four months later, on February 22nd, 2022, Dubsmash was officially removed from the App Store and Google Play Store.
Why Was Dubsmash Shut Down?
Dubsmash was shut down because Reddit wanted to embed its video creation tools into its own platform.
After Reddit purchased Dubsmash, it essentially left the Dubsmash app as it was and moved many of its employees over to its own video team.
Those employees, namely co-founder Jonas Drüppel or president Suchit Dash, would primarily work on creating a native video feed as well as live stream capabilities within the Reddit platform.
Furthermore, Reddit has since added features such as being able to set a timer, adjusting and trimming clips, changing the speed of a video, or uploading videos to the platform in landscape, portrait, and fill modes, amongst others.
Getting video right has been a core part of Reddit's business model strategy to diversify the content on its platform.
It has to be noted, though, that Dubsmash's community, in particular African American as well as Latinx creators, were not ported over to Reddit. Many, in all likeliness, moved over to TikTok.
Interestingly, Dubsmash isn't the only social platform that faced such a fate. Apps like Houseparty or Periscope were shut down for similar reasons after previously being acquired by tech giants.