Podcasts are all the hype nowadays. According to findings by Edison Research, over 50 percent of Americans above 12 years of age have listened to a podcast once. That represents a 122 percent increase from the year 2014 to 2019.
Whether it's during your commute to work or when hitting the gym, podcasts can help you gain a new perspective or simply distract you from your busy day to day.
Product managers, being the hard working jack of all trades they are, are certainly no exception to this rule.
So with that in mind, let's take a look at ten of the best podcasts (in no particular order) that product managers can listen to.
1. This Is Product Management
With over 20,000 weekly listeners, This Is Product Management is the leading podcasts covering all topics related to product management.
Host Mike Fishbein takes his listeners through various product related topics ranging from user research to effectively influencing stakeholders in your organization.
Meanwhile, his guests are as diverse as the topics he covers. They include product leaders from companies such as Spotify, McKinsey or Under Armour.
Go over and have a listen on iTunes, Spotify or any podcasting platform of your choice.
2. The Product Podcast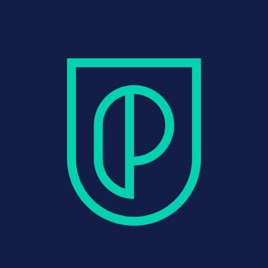 Similar to This Is Product Management, The Product Podcast hosted by Product School takes its readers through a multiverse of speakers and topics.
As you'd expect, the podcast amasses an impressive line up of product leaders from companies such as Netflix, LinkedIn, Facebook or Google.
One drawback is the fact that most episodes are a recording of lecture or presentation that was given at one of Product School's worldwide campuses. To some, this may be a little distracting due to the audience noise and lack of sound editing.
Nevertheless, there is plenty of new stuff to learn, such as implementing a B2B product management culture in a B2C organization like N26.
As always, Spotify and iTunes got you covered.
3. Pivot
Who would've thought that tech podcasts could be so much fun? Because if anything, you'll have yourself a couple of good laughs after listening to Pivot, hosted by NYU Professor of Marketing Scott Galloway and tech journalism veteran Kara Swisher.
The podcast, which comes out every week on Tuesday's and Friday's, dives into the most recent developments in the world of business, politics and tech.
Whether it's prof Galloway ranting about why Mark Zuckerberg is the world's most dangerous person or Kara Swisher giving unfiltered insights into the psyche of Silicon Valley's elite, there's always something interesting to take away from.
Find the newest episodes on iTunes, Spotify, Stitcher or any podcasting platform of your liking.
4. This Week In Tech (TWiT)
Hosted by Leo Laporte, This Week in Tech covers the latest developments in the technology space.
Being supported by three guests, Leo takes his guests through a roundtable discussion on topics such as the newest iPhone launches or whether Jeff Bezos was really hacked by Saudi Arabia.
If anything, TWiT is honestly the only news source you'd need to stay up to date with all the recent stories in tech.
5. Business Wars
Business Wars, hosted by David Brown and produced by Wondery, is a season-based examination of the historic battles that made some of the world's biggest companies.
Often covered in six episodes (with an additional insider interview at the end), the podcast goes nose deep into how these companies got started, who led them and what tactics were used to come out at the winning end.
And in case you're not familiar with Wondery podcasts: the production quality and sound edits are above anything you're used to.
Some of the most listened seasons include:
Facebook vs. Snapchat
Netflix vs. Blockbuster
Nintendo vs. Sony
Head over to Wondery's website or listen on any of the platforms below.
6. Masters of Scale
If your podcast host is responsible for building up PayPal and co-founding LinkedIn and Greylock (one of the world's most successful VC's), then you can bet you're a** he has some interesting stuff to say.
In Masters of Scale, host Reid Hoffman walks his audience through the tactics his guests used to grow their companies from zero to world domination. Interviewees include the likes of Bill Gates, Drew Houston or Jeff Weiner.
This insightful content is substituted with Reid's great ability to tell stories and amazing sound production. If you furthermore want to dig deeper into Reid's theory of blitzscaling, then you should give his book a read. Highly recommended!
7. a16z Podcast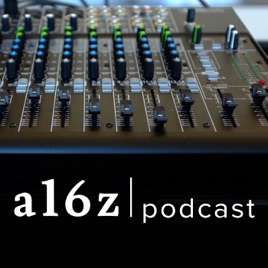 As a seasoned PM, you've probably heard that "software is eating the world". Originally coined by Marc Andreessen, co-founder of Andreessen Horowitz, the article described a future state of technology that we see taking place in our world today.
And with investments in Facebook, lyft, Pinterest, Slack and many others, that thesis certainly led to tremendous business success. And with the a16z podcast, us normal folks are being led into the many new investment theses Andreessen Horowitz follows today.
Podcast topics include the company's views on artificial intelligence, crypto, bio tech, or even the gaming industry. Insights are not only given by the firm's founders, but by the many investment professionals the company employs.
8. Acquired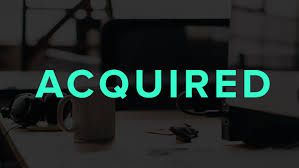 The Acquired podcast, hosted by Ben Gilbert and David Rosenthal, tells the story of the world's biggest acquisitions and IPO's.
The pair goes into the nitty-gritty of how that company (or even industry) got started, which technological developments and business moves enabled its rise while grading how beneficial the acquisition or going public was for the outcome of the company.
And if you cannot get enough, then Acquired gives you the opportunity to subscribe to their Limited Partner's program.
9. Exponential View
Hosted by Azeem Azhar, Exponential View explores how different technologies such as AI or blockchain transform the business world and society at large.
With over 50,000 weekly listeners, Azhar explores these topics by interviewing experts from the field. Guests, for instance, include Lemonade Insurance CEO Daniel Schreiber or Accenture's CTO Paul Daugherty.
10. Equity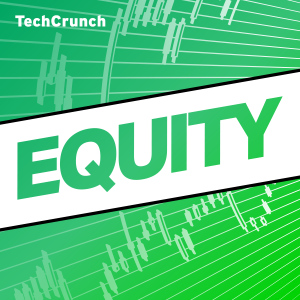 If you're a PM in the startup world, then the Equity podcast hosted by TechCrunch's Alex Wilhelm and gang is a must listen.
The team examines recent (financial) developments in the startup world, either on their own or in conjunction with guests. A positive add-on is the lack of advertisement, which makes for a very convenient.