Executive Summary:
Stocard is a mobile wallet that allows its members to store all of their loyalty cards in one single application.
Stocard makes money by allowing companies to advertise on its app, through payment fees, and the sale of aggregated data.
Founded in 2011, Stocard is now one of the biggest mobile wallet providers out there. In 2021, it was acquired by Klarna for €131 million.
What Is Stocard?
Stocard is a mobile wallet that allows its members to store all of their loyalty cards in one single application.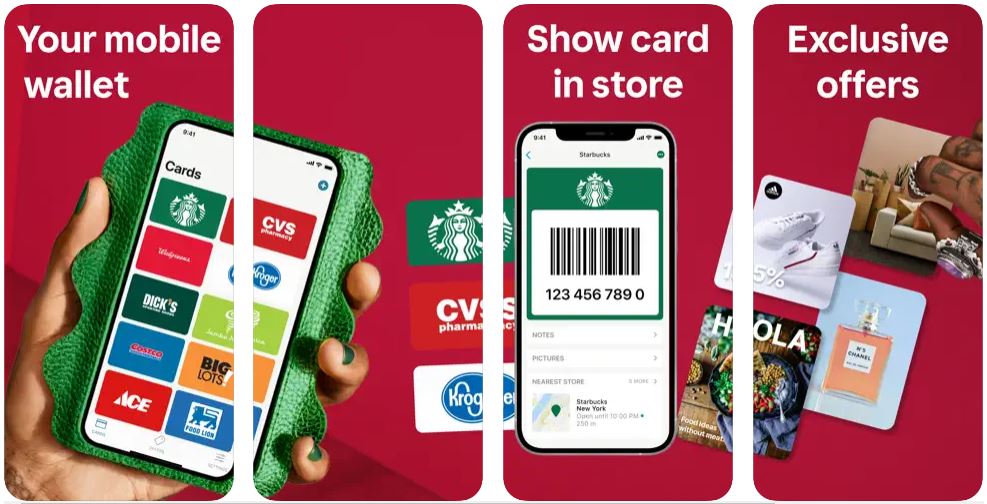 The app itself is available on both the Android and iOS operating systems as well as Huawei's App Gallery. Here's how using Stocard works.
First, you simply download the app from your favorite digital store. Stocard is available to citizens of over 40 countries.
After setting up an account, you select the loyalty cards you would like to add. Those loyalty cards can be added by scanning the barcode on the plastic card or by manually entering the customer number.
The Stocard app then automatically creates a digital copy of the loyalty card. And once you're in the store, simply have your card scanned by the cashier to claim the rewards you're due.
Furthermore, the app shows qualified stores in proximity and the exclusive offers they provide as well as lists all the points you've collected.
Over 70 million people have joined the Stocard app. They have collectively digitized more than 620 million cards so far.
Detailing the Founding Story of Stocard
Stocard, which is headquartered in Mannheim, Germany, was founded in 2011 by Björn Goß, David Handlos, and Florian Barth.
All three founders met each other during their business and computer science studies at the prestigious University of Mannheim.
While Goß and Handlos focused on the business side of things, their technical co-founder Barth managed the tech portion of the business.
In fact, it was Goß and Handlos who had the initial idea for Stocard. They both traveled to Australia sometime around Christmas 2010 and immediately noticed the heavy usage of loyalty cards due to the country's high prices.
During one faithful day on Australia's Bondi Beach, Goß told Handlos that his girlfriend at the time had to carry two purses just to have all of her loyalty cards with her.
Intrigued by the idea's potential as well as the rapid adoption of mobile phones, the two began to work on a business plan literally on the way home to Germany. They eventually managed to convince Barth to join them as a third co-founder.
Weeks later, in early 2011, they launched the app. Interestingly, Goß and Handlos were still enrolled as students when the app was unveiled. They both pursued a master's degree at the London School of Economics. Goß even took a job at McKinsey only to quit 3 months later.
The reason for his departure was certainly a positive one: the Stocard app, which was only available in Germany at first, had been downloaded over 130,000 times within 10 months of being launched.
And by the end of 2012, that number had already swollen to over 425,000 members. The app's rapid ascend enabled the founders to raise a first seed round of $850,000 from German VC High-Tech Gründerfonds, Klaas Kersting, and a few other angels.
Interestingly, unlike many other consumer-facing companies, Stocard largely continued working in silence. Many B2C startups, in particular, utilize funding announcements and feature launches to create additional buzz for their offerings.
Nonetheless, Stocard continued to grow like a wildfire, mainly through word-of-mouth. Fast forward to early 2016 and the app had already over 7 million users and expanded into a variety of countries across Europe.
As a result, Shortcut Ventures and other investors poured €4 million into the firm back in March 2016. 9 months later, in December, they topped it up with another $4.4 million in funding. That same month, the app crossed the inaugural mark of 10 million members.
The founders became so confident in their ability to drive additional consumer demand that they even began to issue guarantees for prospective partners.
Fast forward to the summer of 2018 and the team started to raise their ambitions from being a mobile wallet to facilitating payments by themselves. They also laid out plans to eventually become a bank that would offer all kinds of services ranging from checking accounts to cashback rewards.
Investors certainly liked those ambitions as well. In June 2018, they invested another $20 million into Stocard. The cash injection enabled the firm to hire 40 additional people and open offices in Paris as well as Toronto.
25 million people had already signed up for the service at that point – with an additional 1 million joining the service every month. Stocard entered the top 10 charts across a number of different countries, which only accelerated its popularity.
The firm's payments ambitions would need another 2 years to come to fruition, though. In June 2020, Stocard announced that it had struck a deal with Wirecard. The firm would utilize Wirecard's payment transmitter licenses to allow users to connect their bank accounts with its wallet.
Unfortunately, that Wirecard wouldn't last too long. Weeks after the announcement, Wirecard came crashing down after an investigation by the Financial Times revealed that the firm had extracted billions of dollars from its accounts.
Luckily, the team found an alternative by partnering with UK-based Moorwand in December of the same 2020. This enabled Stocard to launch a virtual Mastercard, which could be connected with Apple Pay and thus enable users to pay for goods and services.
However, the Wirecard and payments announcements paled in comparison to what was unveiled in July 2021. That same month, Buy Now, Pay Later (BNPL) company Klarna disclosed that it had just acquired Stocard for €113 million.
The FinTech giant Alipay, a subsidiary of Alibaba, allegedly tried to acquire Stocard as well but the founders did not feel comfortable selling their company to a Chinese firm. Nevertheless, with an ownership stake of roughly 25 percent, they certainly were well compensated for their years of hustling.
Klarna eventually decided to rebrand Stocard (04/2022) in an effort to unify all of its acquisitions under one common brand. The BNPL powerhouse even unveiled its own loyalty program that was largely based on the tech that powers Stocard.
How Does Stocard Make Money?
Stocard makes money by allowing companies to advertise on its app, through payment fees, and the sale of aggregated data.
Its app boasts a dedicated Offers section where companies can advertise exclusive deals they have in store.
Whenever such a deal is made available, consumers are notified about it via push and in-app notifications.
And since Stocard is directly connected to the customer's loyalty card while also gathering the phone's location data, it can reliably tell advertisers how effective their campaigns are.
Lastly, advertisers can also customize what types of discounts they offer, which are largely based on the data that Stocard has amassed about a given user (such as their spending habits or other loyalty cards they use).
That data is then likely monetized as well. As previously stated, Stocard boasts over 70 million members and 620 million digitized cards.
Therefore, Stocard has tropes of data on what types of loyalty cards are currently popular, how often they are used, and where customers access them. Brands seeking to establish loyalty programs of their own might want to tap into that aggregated and anonymized data.
Another income stream is the payment fees that Stocard collects. It unveiled a virtual debit card (powered by Mastercard) in partnership with Moorwand back in December 2020.
Generally, whenever you use a credit or debit card, a so-called interchange fee is applied, which is paid by the merchant accepting that payment.
Many FinTechs, such as Chime, derive a substantial portion of their income from interchange fees. Those fees are normally split between the issuer of the card and the payment transmitter (Mastercard and Moorwand, in this case).
Whether it's advertising, selling data, or interchange fees – the business model of Stocard is largely predicated on growing its user base as well as the number of merchant partners.
The more users are actively using the service, the greater the incentive for advertisers to promote their offers. It also means that more people are potentially using its virtual debit card.
One of the ways in which Stocard boosts adoption is through a simple yet delightful user experience. For example, users can simply scan the barcode of their loyalty cards and don't have to necessarily enter them manually.
And since some of them likely have dozens of cards in usage, this can lead to significantly less friction and thus greater adoption.
Stocard has also built competitive moats around its partnership base, too. It currently boasts over 7,000 retailers, many of whom are custom integrated on its platform. It would take a potential competitor years to just catch up while Stocard continues to build out its merchant side.
Lastly, the possibility of further integration cannot be underestimated, either. PayPal, for example, paid $4 billion for coupon extension Honey, which it continues to incorporate into its own cashback ecosystem.
Similarly, Stocard may simply become a feature within Klarna's main shopping app, which would mean that the app itself could be shelved. Nevertheless, the consumer and merchant data that Klarna was able to obtain has already affected many of its product decisions.
Stocard Funding, Revenue & Valuation
Stocard, according to Crunchbase, has raised a total of $31.1 million across 5 rounds of equity-based funding.
Notable investors include Macquarie Capital, Shortcut Ventures, Rocketship.vc, Engelhorn, ALSTIN Capital, and many others.
Stocard is currently valued at €113 million – at least according to Klarna, which acquired the company for that price back in July 2021. Unfortunately, Klarna nor Stocard have disclosed any revenue figures.