Executive Summary:
Bilt Rewards is a loyalty program that enables customers to earn cashback rewards for paying their rent.
Bilt Rewards makes money through interchange fees as well as referral fees from its property management and other partners.
Founded in 2019, Bilt Rewards has grown at a rapid pace. The firm is now valued at a whopping $1.5 billion.
How Bilt Rewards Works
Bilt Rewards is a loyalty program that enables customers to earn cashback rewards for paying their rent.
At the center of its offering stands the so-called Bilt World Elite Mastercard, which is administered by Wells Fargo.
Customers can use the credit card to pay their rent or for other purchases such as travel or dining (which yield higher rewards).
Rewards are also earned when customers are part of the Bilt Rewards Alliance, a collection of real estate management firms. Members can tap into a collection of more than 2 million homes that are rented by firms like EquityResidential or Veritas.
Additionally, you can build up your credit score when renting a Bit Alliance property. Bilt, after the customer's ok, automatically reports payments to Experian, Equifax, or TransUnion.
Bilt Rewards incentivizes card usage via its various tiers, which grant members additional benefits. The Gold tier, for instance, allows you to earn interest on points or access the firm's homeownership concierge.
Bilt Rewards can be accessed by visiting the firm's website or downloading its mobile app, which is available on Android and iOS devices.
Detailing The Founding Story of Bilt Rewards
Bilt Rewards, which is headquartered in New York City, was founded in 2019 by Ankur Jain and his tech accelerator Kairos HQ.
If you're expecting to hear a rags-to-riches story, then I, unfortunately, have to disappoint you. Jain, for all intents and purposes, boasts a vita that many venture capitalists are salivating for.
After wrapping up his economics studies at Wharton, he went straight into the world of business. In 2012, Jain started Humin, which can largely be described as a contact management app that would organize all of the user's connections.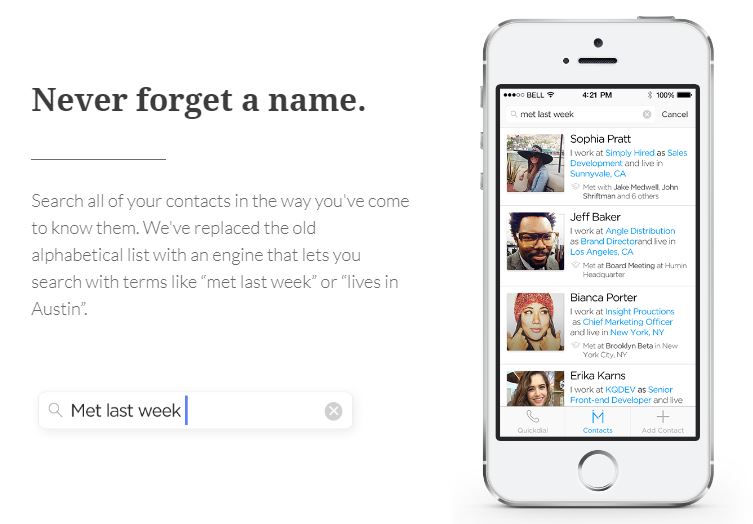 Four years into the endeavor, he managed to sell Humin to Tinder for an undisclosed sum. For the next year+, Jain stayed on at Tinder as the firm's VP of Product. However, the pull to start something again was simply too strong.
In May 2017, Jain, together with Alex Fiance and Zoe Oz, launched a tech accelerator called Kairos HQ. The company has since incubated a variety of different consumer-facing companies such as Rhino (replacing security deposits with monthly installments) or Cera+ (a marketplace connecting caregivers with people needing help).
Essentially, the products that Kairos HQ builds are tackling fundamental issues, such as homebuying or keeping your child healthy, across the entirety of a person's life.
Jain, in an interview with The Street, recalled why Bilt Rewards fit that narrative as well:
"We were thinking about different problems to solve and where we could really move the needle as entrepreneurs, and we kept coming back to housing.

I remember thinking to myself, I had an Amex and a Chase card before this and I get points on everything. Why can't I use my credit card on rent? … so I was at drinks with Barry Sternlicht who started Starwood Group and I asked him, "Shouldn't landlords care about loyalty or wanting to bring people on?" And he said, "What you may not realize is that airlines and hotels make all their money on their loyalty programs and card businesses … airlines lose money on flying planes typically, but they make money having a loyalty (program)."

It was a pretty eye-opening moment when we realized that those categories where you spend a hundred billion a year on travel across the United States is one fifth the size of the rental market. That was the lightbulb (moment). If we can figure this out and make the model adapt to housing, the scale of that is just massive."
Now, there was just one big problem with this very simple idea: points earned via credit cards or other reward programs could not be used for down payments.
As a result, Jain and his team began talking to various entities, ranging from regulators like the Federal Housing Administration (FHA) to mortgage lenders like Fannie Mae.
After over 2 years of back and forth, Bilt Rewards and the associated Mastercard were finally launched in June 2021.
Just 3 months later, Jain managed to raise $60 million in funding in a round that valued Bilt Rewards at $350 million. At the time of funding, Bilt 'only' had 40,000 apartments in its network – a number that it substantially grew over the coming months.
Throughout 2022, the firm extended its loyalty program from renting to hotels, dining, and so forth. It inked deals with the likes of Wells Fargo (which became the official issuer of its Mastercard), Amazon, Expedia, Virgin Red, and many others.
The stellar growth that Bilt Rewards experienced was rewarded with yet another funding round. In October, it secured $150 million in funding while investors valued the business at a whopping $1.54 billion.
Going forward, the firm aims to continue growing its user base as well as extend the rewards it offers.
How Does Bilt Rewards Make Money?
Bilt Rewards makes money through interchange fees as well as referral fees from its property management and other partners.
Let's take a closer look at each of its revenue streams in the section below.
Interchange Fees
Whenever a person uses their debit or credit card a so-called interchange fee is applied, which is paid by the merchant that accepts the payment.
Interchange fees vary depending on the type of payment (e.g., groceries, rent, etc.), location, what card is being used (debit vs. credit card), and more.
For instance, Mastercard charges anywhere between 1.50 percent to 2.70 percent plus $0.10 in fixed fees per transaction.
The interchange fees are consequently split between all parties involved, namely Bilt Rewards, Mastercard, and Wells Fargo.
Monetizing a service via interchange fees is a common strategy utilized by lean FinTech startups like Bilt Rewards. Chime, a so-called neobank that doesn't operate any physical branches, derives the majority of its revenue from interchange fees as well.
In order to maximize the revenue that Bilt Rewards derives, it needs to constantly up the rewards that its customers earn. By keeping them in the ecosystem, it maximizes the chance of continuous interchange income as the card is being used for all kinds of payments.
Additionally, Bilt Rewards has created a tiered membership program that provides members with additional benefits, including interest on earned points. Interestingly, Bilt also offers an art collection, allowing members to purchase individual pieces with their points.
Referral Fees
Apart from interchange fees, Bilt Rewards also generates revenue through referral fees paid by its various partners.
As previously stated, the company has created the Bilt Rewards Alliance, which is a collection of more than 2 million rental properties.
Customers can earn reward points by renting a home in the network. The companies in said network, such as Windsor Communities, then pay a referral fee to Built Rewards for attracting renters.
Although details of the deals are not disclosed, it can be assumed that Bilt Rewards simply takes a cut from the rental payments its members make.
Naturally, the company has since extended that program from renters to homeowners. In October 2022, it launched Bilt Homes, a platform that enables tenants to share their rent payments and credit scores and then shows them an array of homes they can potentially afford.
Since Built Rewards isn't a licensed lender itself, it works together with other mortgage lenders. Those lenders then pay a referral fee to Bilt Rewards based on the loaned sum.
Lastly, the firm's other reward partners, including Expedia or Turkish Airlines, also compensate Bilt Rewards whenever a member purchases something from their website using the Mastercard.
Bilt Rewards Funding, Revenue & Valuation
Bilt Rewards, according to Crunchbase, has raised a total of $213.3 million across 4 rounds of venture funding.
Notable investors, apart from incubator Kairos HQ, include Wells Fargo, Left Lane Capital, Prosus Ventures, and others.
Bilt Rewards is currently valued at $1.55 billion (post-money) after raising $150 million in Series B funding back in October 2022.
The company does currently not disclose revenue figures. However, founder Ankur Jain stated that Bilt Rewards hit profitability earlier in 2022.