Executive Summary:
Fetch Rewards, available on Android and iOS devices, is a shopping app that allows consumers to earn rewards by scanning their receipts.
Fetch Rewards makes money via affiliate commissions paid by the brands it partners with as well as through interchange fees. It operates under an affiliate business model.
Founded in 2013, Fetch Rewards has grown to become one of the leading providers in the rewards space. The company is currently valued at more than $1 billion .
What Is Fetch Rewards?
Fetch Rewards is a shopping platform that enables users to earn rewards in exchange for scans of their receipt.
Using the platform is dead simple. First, you download any of the company's apps, which are available on both Android and iOS devices.
After registering their account, users simply snap a photo of their grocery receipt. The platform's image recognition technology then automatically detects any purchased product eligible for points.
The app recognizes receipts from any grocery store, drug store, convenience shop, gas station, club store, liquor store, hardware store, and pet store.
With every scan, users receive a set of points based on the amount and type of products on the receipt. Sometimes, products are part of a special offer program, which allows users to earn even more points.
You can not only redeem physical receipts but get points on their online purchases as well.
You can then exchange the earned points for gift cards and use them at participating stores such as Amazon or Target. Generally, 1,000 points are equivalent to $1.
Customers, apart from redeeming the points for gift cards, can also donate them to charitable organizations. Example partners include the American Red Cross, Girls Who Code, and dozens more.
Fetch Rewards works together with hundreds of established brands including AXE, Ben & Jerry's, Doritos, Mountain Dew, Kraft Heinz, Lipton, and Pepsi.
A Short History Of Fetch Rewards
Fetch Rewards, headquartered in Madison, Wisconsin, was founded in 2013 by Wes Schroll (CEO), Tyler Kennedy, and Daniel Litvak.
The idea for Fetch Rewards was born out of a problem that Schroll faced during his college days at the University of Wisconsin.
At age 19, he just moved out of his freshman dorm and into an apartment near the university campus.
Schroll noticed that he hadn't any particular loyalty towards any grocery chain but that he would always end up buying the same products regardless of where he shopped.
"I went to a lot of different retailers, but I wasn't loyal to them," he recalled in an interview with Crain's Chicago Business. "I was buying the same brands each time. I wondered: How do you go from retailer loyalty to brand loyalty?"
In 2013, after coming up with a business plan and securing funding from different business and university competitions, Schroll, who pursued a degree in Entrepreneurial Studies, dropped out of college to focus on building Fetch Rewards full time.
The firm's website and mobile app, first available on iOS devices only, went live in the summer of 2013. In the early days, Fetch Rewards scanning system differed substantially from the one people are accustomed to these days.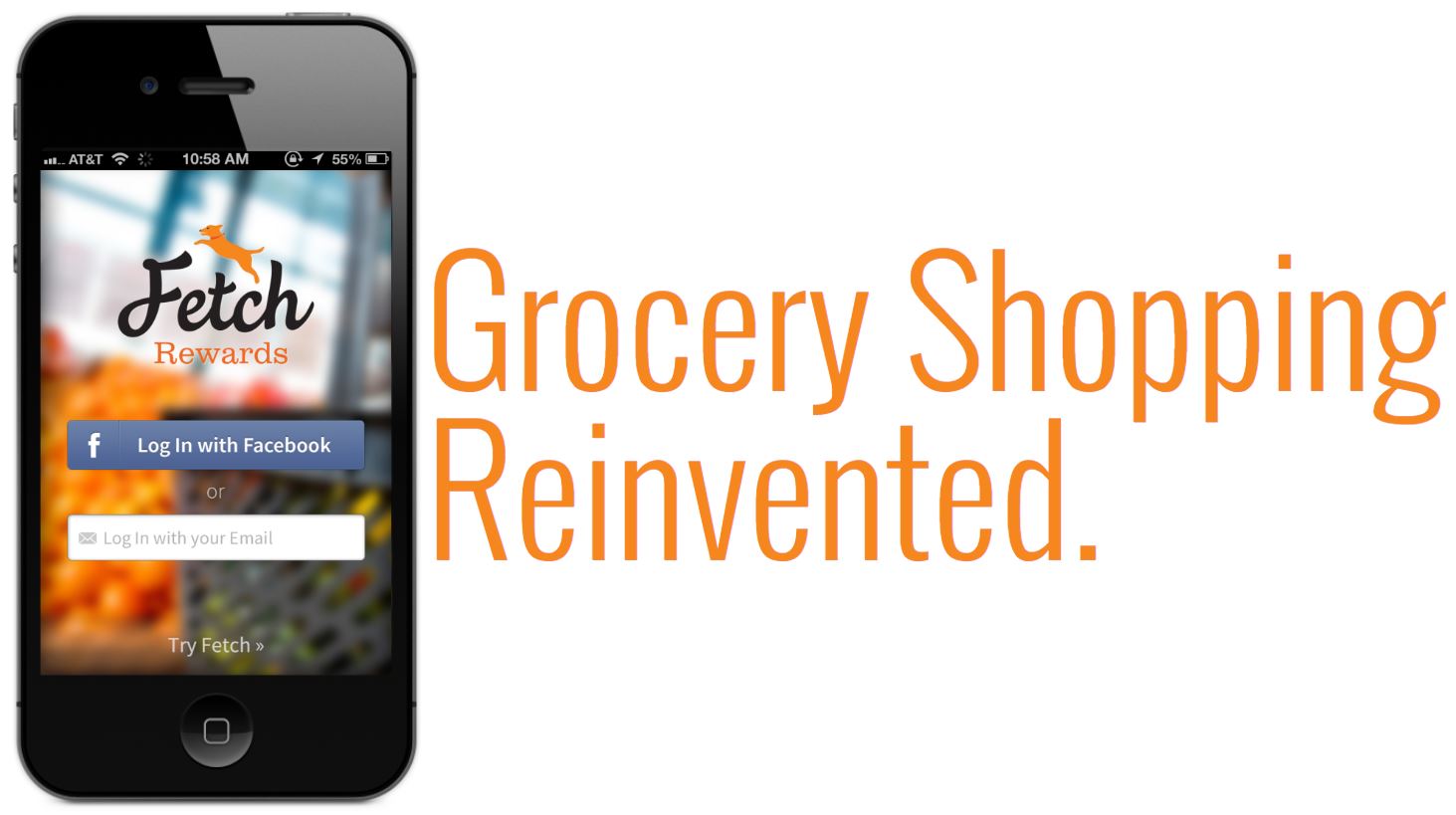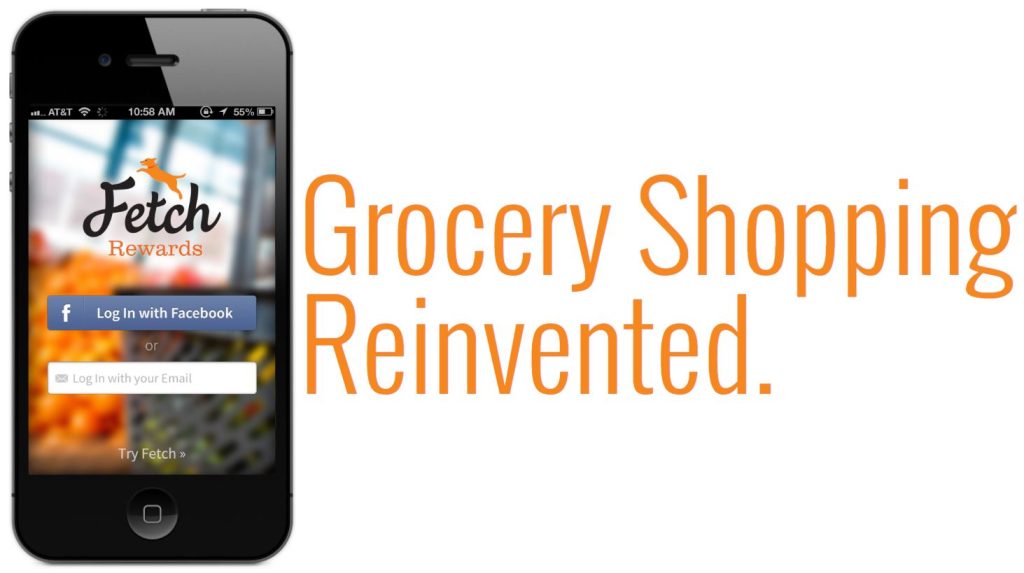 During the first few years, Fetch Rewards users would have to scan the barcode of each item they bought within the store. They would then be prompted to a designated Fetch checkout counter where the cashier scanned all the previously selected products.
Consequently, the team had to shift its focus on closing deals with grocery chains (on top of finding brands to collaborate with). Within 2 years of the launch, Fetch Rewards was able to record 30,000 app downloads.
To encourage people to download the app, grocery stores would put up signs in their store's advertising Fetch Rewards. Furthermore, the team implemented a referral program, which rewarded store employees for convincing shoppers to download the app.
The initial traction allowed the team to raise their first-ever venture funding rounds. In 2015, the company was able to raise two rounds of funding, injecting $4.5 million and $4 million into the business, respectively.
A year later, Fetch Rewards celebrated a major breakthrough when it announced that it struck a seven-year partnership deal with Kraft Heinz. As part of the deal, Kraft committed to providing financial resources to boost Fetch's operations.
By 2017, Fetch Rewards was available in seven states as well as Puerto Rico. More than 60,000 shoppers had downloaded the app and collectively scanned over 10 million items throughout the company's existence.
While these were encouraging numbers, scaling Fetch became harder and harder as supermarkets had to make up for dedicated checkout space to accommodate shoppers. Additionally, scanning each and every item became an additional hassle that hampered adoption.
At the same time, advances in cloud computing and machine learning led to the emergence of new businesses being able to process millions of data points simultaneously and at almost no cost. In 2017, the team, therefore, decided to pivot the business into a new direction.
Luckily, some of its major partners, including Kraft Heinz, MillerCoors, and Unilever, were willing to rework the concept together with the Fetch Rewards team. After months of continuous product development and refinement, Fetch launched a pilot program to test its new app.
More than 6 million receipts were scanned during the rollout phase, allowing shoppers to save $1.4 million in total. In February 2018, the Fetch Rewards app was introduced nationwide. The pivot proved to be an absolute homerun.
The reworked app was downloaded more than 3 million times within one year of the launch. Fetch Rewards ended 2018 with $9 million in revenue and a 4,323 percent three-year growth rate while simultaneously landing on the Inc. 5000 list (which lists the fastest-growing companies across the United States).
Fetch Rewards continued to add users as well as funding to its balance sheet. Most of the company's growth came in the form of referrals, namely people recommending the app to each other. Additionally, the team started focusing on adding other partners such as restaurants or gas stations.
2020, in particular, proved to be a very positive year for Fetch Rewards. Financial constraints imposed by the novel coronavirus led to an inflation in user growth as shoppers tried to find additional ways to save money.
The continuous growth allowed Fetch Rewards to raise another round of funding. In March 2021, investors such as SoftBank poured another $210 million into the company.
Throughout the year, Fetch Rewards managed to score additional partnerships with the likes of Albertsons, Papa John's, Burger King, and more. To cap 2021 off, Fetch Rewards announced that it had surpassed $100 billion in actionable GMV.
Others certainly took notice as well. For instance, Fetch Rewards was able to hire former Facebook exec David Sommer to become its first Chief Customer Officer in January 2022.
Founder and CEO Schroll wasn't done fundraising, though. In April 2022, Fetch Rewards received another $240 million in debt and equity funding.
Today, Fetch Rewards employs over 800 people across offices in Chicago, Madison, New York, and San Francisco. Over 17 million people use the app on a monthly basis.
How Does Fetch Rewards Make Money?
Fetch Rewards makes money via commissions paid by the brands it partners with as well as through interchange fees.
The business model that Fetch Rewards operates under is that of an affiliate. Brand partners compensate Fetch Rewards for bringing in new customers and incentivizing existing ones to shop at their premises.
This also ensures that they are not shopping at a competitor while allowing the brand to establish a deeper relationship with customers.
Without further ado, let's take a closer look at each of these revenue streams in the section below.
Affiliate Commission
The bulk of the revenue that Fetch Rewards generates comes from affiliate commissions (also called referral fees) paid by its partners.
Those companies compensate Fetch whenever a shopper buys any of their products. Fetch Rewards then receives a small percentage of that revenue.
The exact percentage share is subject to the contractual agreement signed between Fetch and its brand partner. Companies like Ibotta or Upside (formerly GetUpside) offer similar services.
There are a few reasons why brands would compensate Fetch Rewards for those purchases.
First, they are advertised exclusively on the platform. For instance, Fetch Rewards would not sign a partnership with Coca Cola while simultaneously promoting Pepsi products.
Second, data from traditional marketing channels like TV or billboards are often opaque, leading to a lack of transparency when it comes to assessing efficiency and ROI. On Fetch Rewards, purchases are always tied to the individual brand.
Brands can then get an aggregated view into a shopper's behavior (Fetch Rewards won't share any personal data) and assess which of their products perform best.
Third, brands can promote certain products by increasing the points earned. After all, repeated purchases of a product category will eventually lead to increased customer loyalty and greater brand awareness.
Users then have the option to engage with the platform beyond simple points redemption. For instance, they can donate their points to charitable causes or enter exclusive giveaways.
Furthermore, Fetch Rewards has introduced an exclusive membership called Fetch Club, which grants users access to clubs like General Mills Good Rewards or Huggies Rewards.
Fetch's business model is thus predicated on incentivizing people to use the platform for as many purposes as possible, which then allows the company to monetize them across a variety of touch points.
Interchange Fees
In late 2020, Fetch launched its very own debit card, allowing users to earn points by paying with the card.
Dubbed Fetch Pay, the Mastercard-branded card works just like any other debit card. Customers can use the card wherever Mastercard is accepted.
Fetch Rewards has partnered with One, which takes care of compliance and customer support.
Whenever you pay with the credit card, a so-called interchange fee is applied. Interchange fees are paid by the merchant and normally are less than 1 percent. Mastercard, in this case, would be the one charging the fee.
Fetch Rewards would then receive a portion of that fee in exchange for promoting the card to its users. The actual percentage share is not publicly disclosed.
Offering a debit card further ties its users into the Fetch ecosystem (apart from providing them with various advantages such as fee-free ATM withdrawals, paycheck deposits, or 3 percent APY, amongst others).
In July 2022, Fetch Rewards announced that it would discontinue Fetch Pay. However, at least for now, it continues to earn money through the above-mentioned interchange fees.
Fetch Rewards Funding, Revenue & Valuation
According to Crunchbase, Fetch Rewards has raised a total of $581.8 million across 10 rounds of venture capital funding.
Notable investors include Greycroft, Softbank, e.ventures, ICONIQ Capital, DST Global, Loeb Enterprises, Wisconsin Investment Partners, and many more.
Fetch Rewards is currently valued at around $2.5 billion after having raised $240 million in Series E funding back in April 2022.
During its previous Series C funding round, CEO Wes Schroll revealed that the company is expected to generate $100 million in revenue on an annual basis (run rate based on November 2020 numbers).